The Deputy Prime Minister of Belgium's visit to the Order of Malta's Magistral Villa
Rome, 18/04/2012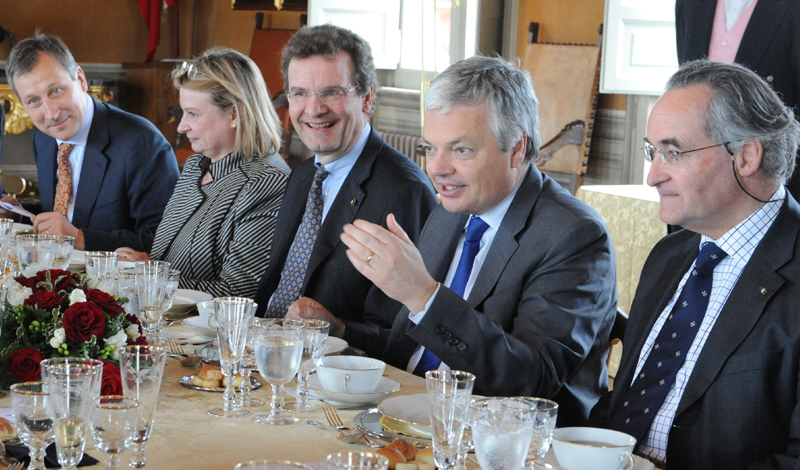 Talks centered on international cooperation
Didier Reynders, Deputy Prime Minister and Minister of Foreign Affairs and Foreign Trade of Belgium was received by Jean-Pierre Mazery, Grand Chancellor and by Albrecht Freiherr von Boeselager, Grand Hospitaller of the Order of Malta.
The talks mostly dealt with forms of cooperation in the health and humanitarian field both in Belgium and abroad. In particular, the political, economic and social contexts and the activities the Order of Malta promotes in the Middle East and in the Democratic Republic of the Congo were discussed. In the recent past, there have been various cooperation initiatives launched with Belgium to support the maternity hospital the Order manages in the Palestinian territories and the Belgian Association's health projects in the Congo capital Kinshasa.