Crisis in Mali: Ordre de Malte France assists refugees in Burkina Faso
Rome, 10/05/2012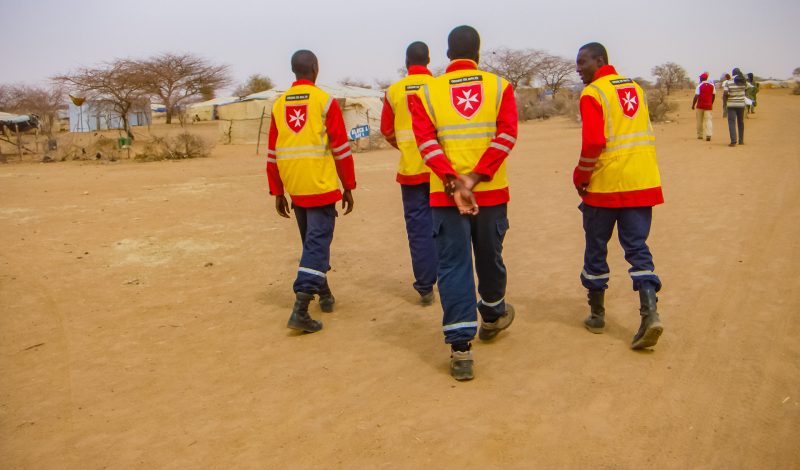 There are currently some 55,000 refugees from Mali in Burkina Faso, fleeing from the civil war that has broken out in their country.  At the request of the Burkina Faso authorities, Ordre de Malte France, present in the country for over ten years and specialized in first-aid and transport of the wounded, immediately made available their human and logistic resources.
In Bobo-Dioulasso, in the south-east of the country, ambulance corps and paramedics mobilized to assist the refugees, providing collective tents as well as ambulances for transporting the sick. Wheelchairs were distributed to the disabled and, with the assistance of ophthalmologists on site, reading glasses.  In addition, the many young Mali refugees present in the camp were offered first-aid training.
While maintaining its presence in the Bobo-Dioulasso region, Ordre de Malte France (in close cooperation with the Order of Malta's international relief agency, Malteser International) will be assisting in the camps in north Burkina Faso with the main mission of transporting the sick from the camps to the country's hospital facilities.