Italian Foreign Minister Giulio Terzi receives the Grand Chancellor, Jean-Pierre Mazery
Rome, 17/05/2012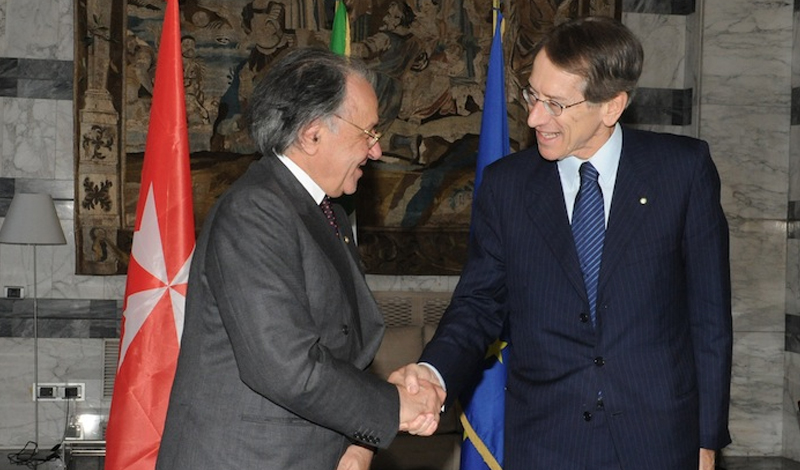 Today the Italian Foreign Minister Giulio Terzi received the Grand Chancellor of the Sovereign Order of Malta, Jean-Pierre Mazery.
The excellent state of bilateral relations was reaffirmed during the meeting. The Order of Malta's activities in the health and welfare sectors, developed in cooperation with Italy, were examined as well as the joint initiatives in the civil defence field. Other matters reviewed included the Order of Malta's international institutional and hospitaller programmes. The freedom of religion and protection of Christians worldwide was also discussed.
Minister Giulio Terzi and the Grand Chancellor Jean-Pierre Mazery signed an agreement defining the state of bilateral relations and the presence of the Order of Malta's seat in Italy.