Earthquake in Emilia Romagna, north-east Italy: the Order of Malta sets up camp for the homeless
Rome, 30/05/2012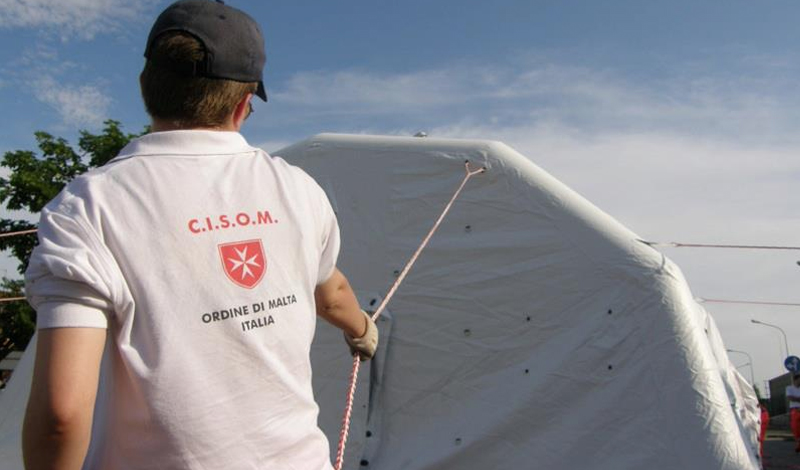 The earth has continued to tremble for over a week in Emilia Romagna. At the request of the Italian Civil Defence, the Order of Malta's Italian Relief Corps (CISOM) set up a camp in Bomporto, province of Modena, to assist the population. The camp entered into operation on 28 May.
In the early hours of Friday, 25 May, the Order's Relief Corps Assessment and Rapid Response Team of Chieti and Milan, as well as the logistics hubs of Sulmona and Florence, helped the municipal authorities to designate an area for the camp. As soon as the Civil Defence Agency gave the go-ahead, over 40 volunteers installed tents containing beds for 150 people, as well as facilities for eating, cooking and sanitation.
Until the exact number of damaged dwellings has been assessed, the camp will also accommodate people who are frightened to return to their homes while the aftershocks continue.
Immediately after the violent earthquake that struck Emilia Romagna during the night of 20 May, causing seven deaths, hundreds of injuries and making thousands homeless, CISOM's national HQ activated its operations room, coordinating the interventions in close and continuous contact with all its structures.