100 new homes mark fresh beginning for devastated community
Philippines, 28/06/2012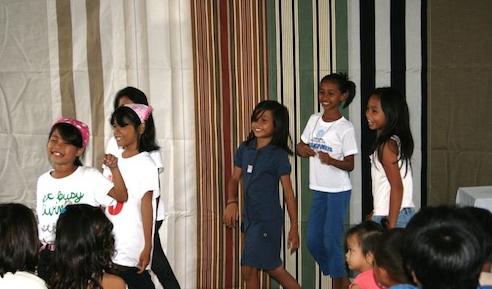 In December 2011 severe tropical storm "Washi" devastated Mindanao, the second largest island of the Philippines. After some months of work the Order of Malta, with the Diocese of Iligan on Mindanao, has handed over 100 temporary houses to families deeply affected by the disaster.
In building these homes the Order of Malta's Philippines Association and its worldwide relief agency, Malteser International, aim to restore new life to people whose every possession was lost to the storm. The beneficiaries are from a community that needs to regain its dignity after a period of total loss and grief.
The new homes are wooden, detached structures with a total area of 60 square metres, and are specially designed to withstand storms. On their completion Iligan Bishop Elenito Galido formally blessed the houses.
During the construction period the Order of Malta conducted psychosocial activities with the community as well as camp management training and running a disaster risk reduction programme.
After the tropical storm hit the Philippines hundreds of thousands of people on Mindanao island were rendered homeless. The Order of Malta was among the first on the ground to distribute relief packs, food and medicines.