Friends forever. The youth summer camp in Ukraine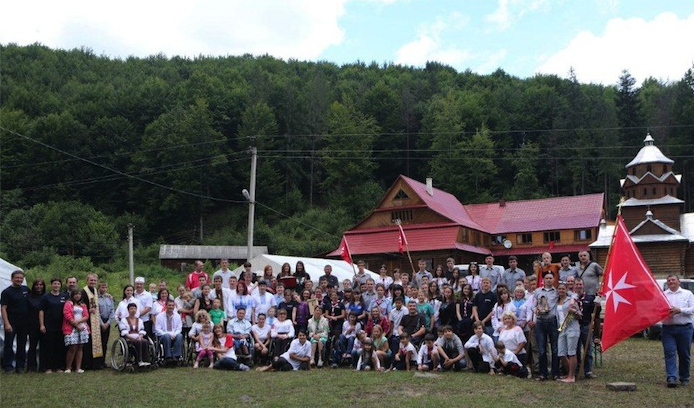 Over 135 people participated in the Order of Malta's 14th Summer Camp for young orphans and the physically disabled in Ukraine. This year guests included four disabled people from Poland and eight from Germany, who for a week lived as if in a family with their Ukranian contemporaries.
The camp was held in the western part of the country (Ivano-Frankivsk province), in the little village of Dora, set among the beautiful Capathian mountains.
The motto of the camp, in which numerous volunteers from the youngest to the eldest offered their services, was "Friends Forever". For a week the participants took part in sporting and recreational events, went walking among the peaks of the Yavirnyk and Yablunytsia mountains, learnt the art of carving and of creating dolls, sang and had fun together. All the activities were accompanied by moments of prayer and religious celebrations that ended with the Stations of the Cross presided over by the chaplain Don Ivan Sokhan.
As usual, the event was organised by Ukrainska Maltijska Sluzba Dopomohy, the Order of Malta's Relief Corps in Ukraine. With an operational centre in Lviv, and mainly engaged in distributing meals to the needy, last June the Order's corps reorganized its structures to take on a national character.