Order of Malta's growing commitment in Germany: rising numbers of volunteers and employees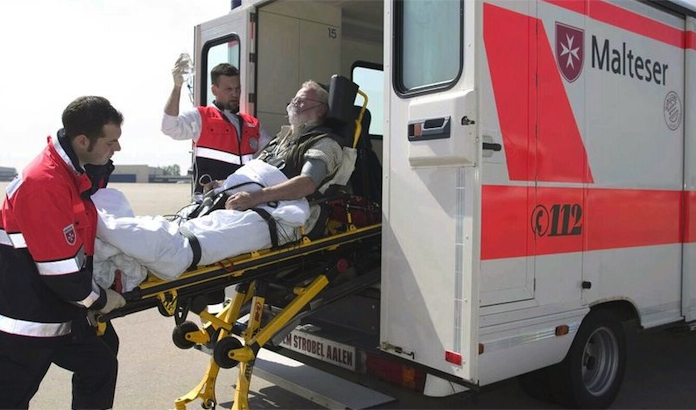 Over a million supporters, almost 49 thousand volunteers and some 23 thousand on the payroll: the recently-published 2012 statistics give these figures for the Order of Malta in Germany. The encouraging results show a continual increase over previous years with 15 thousand more volunteers and almost double the number of employees since 2008.
There has also been a significant increase in resources and efforts. Malteser now runs 8 hospitals nationwide, one more than in 2011, and its social facilities for young people, including those for drug addiction, have risen from 32 to 45.
Present in over 700 localities in Germany, Malteser also manages 21 homes for the elderly and 10 immigrant and refugee centres. In 2012 it made 750,000 emergency ambulance trips, 9% more than the previous year. Over 345,000 individuals took first-response and specialized courses and some 7,800 terminal patients were cared for.
One of the most challenging projects of 2012 was the Katholikentag (Catholics' day) in Mannheim in May. During the four-day festival, in which 80 thousand people participated, 400 of the German Malteser's members and volunteers were responsible for medical services and transporting the disabled.
Also worth mentioning is the fact that Antoniuskolleg, the upper secondary school in Neunkirchen- Seelscheid a few kilometres from Cologne – with 1,150 pupils and 80 teachers and staff – has become the third school the Order of Malta runs in Germany.