Young Lithuanian volunteers in the Order of Malta celebrate twenty years of service to the poor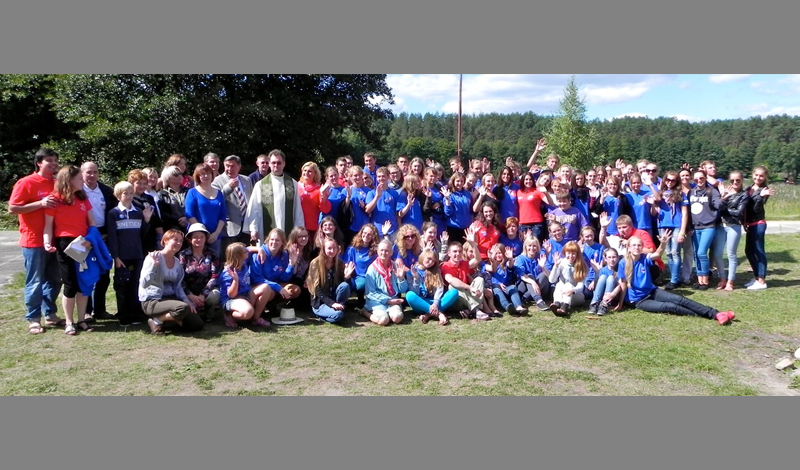 'Volunteering brings more than it requires to give'

With social projects in 26 cities and towns in Lithuania and a membership now more than 400 strong, the Lithuanian Youth Group of the Order of Malta is celebrating its twentieth anniversary this year. Founded in 1993, as a branch of Maltos Ordino Pagalbos Tarnyba, the Order of Malta's volunteer corps, it has developed a wide range of activities to care for society's most vulnerable. The volunteer teams look after lonely elderly, bringing hot food to their homes and keeping them company – vital for their nutrition and to alleviate lonely lives. They work with the disabled, the partially sighted and the blind, and with disadvantaged children. They accompany the disabled on pilgrimage to Lourdes and they organise donation campaigns every year – such as 'Candles for Lourdes' and the enthusiastically supported 'Best Charity Idea'. In 2012, 20,000 Lithuanian youngsters participated in the competition, run jointly with the Lithuanian Ministry of Education and Science and sponsoring companies.
Eitvydas Bingelis, General Secretary of the Order of Malta's volunteer corps in Lithuania, and himself a former Order of Malta youth volunteer and national leader, says. 'This is one of the strongest youth organisations in our country with the largest network operating in the field of social assistance. All those who join us come to realise that volunteering brings more than it requires to give.'
Now with a central office in Vilnius, the Youth Group runs a website www.jaunieji.maltieciai.lt, publishes a newsletter, makes film clips of their work, organises events and seminars, and participates in international youth events, camps and conferences.