Growing number of Syrian refugees in Bulgaria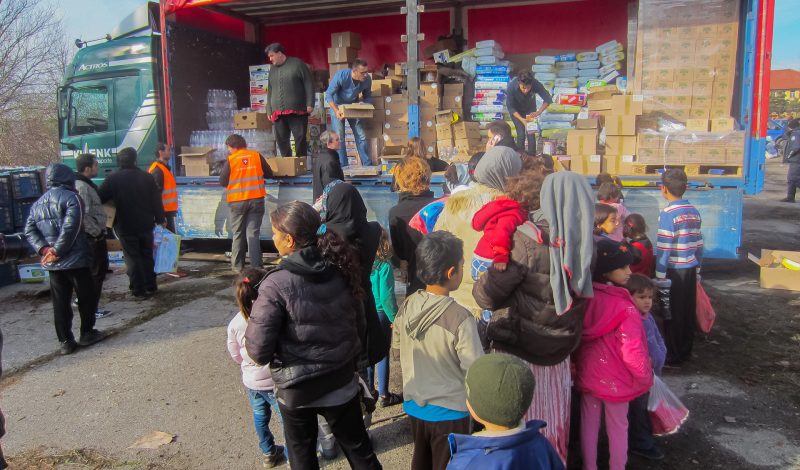 The Sovereign Order of Malta's embassy in Sofia is stepping up its distribution of food and medicines

There is an increasing concern in Bulgaria about the sharp rise in applications for political asylum since the beginning of 2013. In November alone, the civil war in Syria has driven some 10,000 people to seek refuge in the Balkan country, and the intense cold of the Bulgarian winter has forced the Sovereign Order of Malta to redouble its efforts. Since the beginning of November the Order's embassy in Sofia has been supplying food aid to the three centres set up for the refugees in Vrajdebna, Voenna Rampa and Ovcha Kupel, distributing 1450 meals a day.
"The great surge of Syrian refugees who lack everything forced us to anticipate our customary winter distribution of meals in the capital. We have intensified our efforts to cope with the thousands of refugees, mostly women, the elderly and children," explains the Order's ambassador to Sofia, Camillo Zuccoli.
Besides food, the volunteers of the Eight-Pointed Cross – coordinated by the embassy counsellor Bogdan Patashev – are distributing drugs for typical winter illnesses, such as antibiotics, anti-influenza and anti-inflammatory medicines, and for bronchopulmonary and heart diseases as well as equipment for clinics and hospitals including sleeping-bags, blankets, clothing, shoes and children's toys.
The embassy is also working on a project offering medical examinations – with the support of the State Agency for Refugees – to people in need of specialised healthcare.