Fundraising dinner in Vienna for the disabled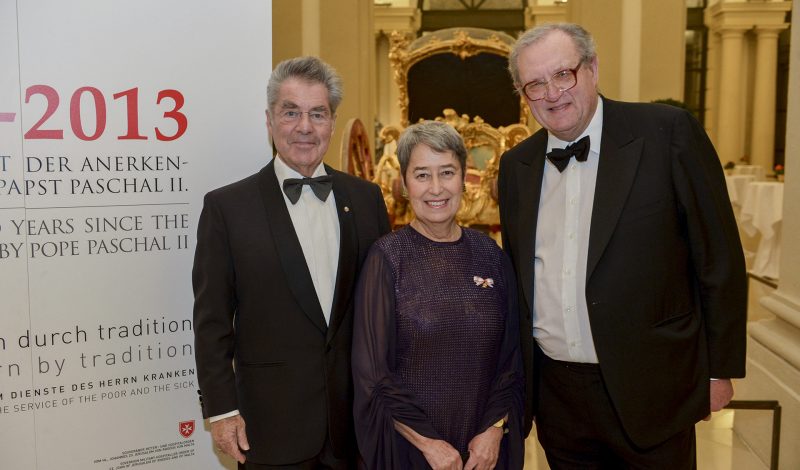 Guests of Honour the Austrian President and the Grand Master of the Order of Malta
There were 220 guests attending the fundraising dinner for the disabled organised in Vienna on 28 November 2013 by the Grand Priory of Austria of the Sovereign Order of Malta. The Federal President of Austria Heinz Fischer with his wife and the Order's Grand Master Fra' Matthew Festing were guests of honour at the evening, held in the splendid setting of the Prince of Liechtenstein's Garden Palace, generously made available by the royal family.
In his speech, the Austrian Head of State stressed the important work the Order of Malta's volunteers perform for the most vulnerable groups and thanked the Order for its  "constant commitment to the sick, the poor and the disabled". A commitment that represents a significant  integration of the State's social services, added President Fischer.
The proceeds from the event – part of the celebrations for the 900th anniversary of the Order's official recognition by Pope Paschal II (1113-2013) – will go to support the numerous activities for the disabled promoted by the Grand Priory of Austria.
1800 volunteers offer their services in the Malteser Hospitaldienst Austria, involving home nursing care, managing a home, Haus Malta, for the elderly and sick, assistance and support for HIV positive patients and those needing palliative care.