Volunteers in Buenos Aires with a mobile soup kitchen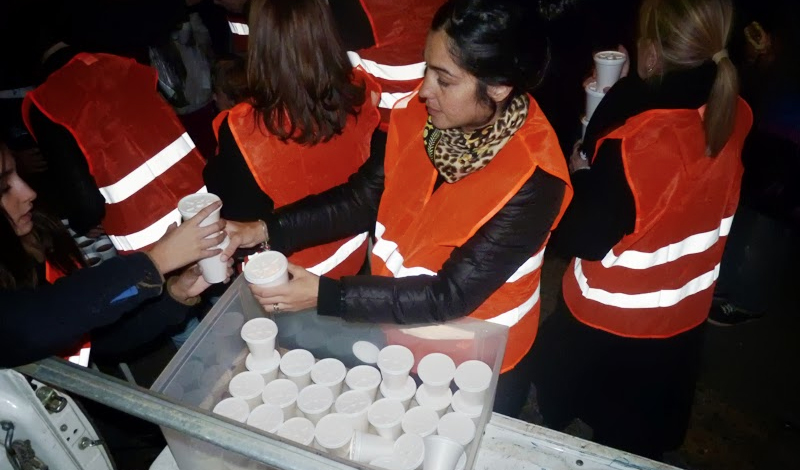 By now it's a regular appointment: every Thursday at 8 p.m. in Plaza Libertad, Buenos Aires. But the menu, thanks to the flair and creativity of the volunteers from the Order of Malta's Argentine Association, changes every week. Hot soups, filled rolls, meat or cold dishes. As well as friendship, love and attention. These are the ingredients of the "mobile soup kitchen" run by the Argentine Association which takes consignments of food and drink to the famous square in Buenos Aires straight from the volunteers' kitchens.
Every week some 200 people, including many children and the elderly, go to Plaza Libertad to enjoy a hot meal. This is a number – the organizers of the initiative tell us – that unfortunately will swell because of the difficult socioeconomic circumstances in the South-American country.
Besides distributing food, the Order's volunteers try to create a space for "listening and bringing a word of hope, faith and friendship". An initiative that is starting up the solidarity machine, the organizers explain: "and this gives us hope that further initiatives will take off".