Launch of celebrations for 20th anniversary of diplomatic relations between the Sovereign Order of Malta and Bulgaria
Rome, 04/03/2014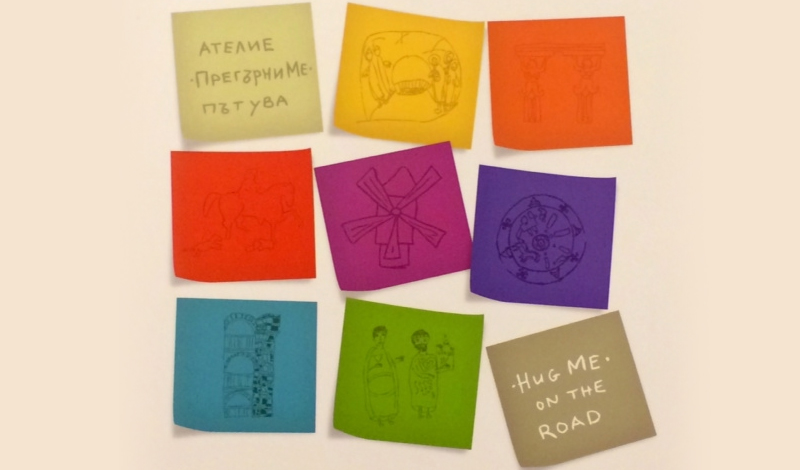 With two significant events, the Order of Malta's embassy in Bulgaria launched the celebrations for the 20th anniversary of the establishment of bilateral diplomatic relations.
The first event was held in Sofia, on 26 February last, with the presentation of the "Travel Journal", a collection of drawings and comments by a group of children and young orphans, assisted by the "Hug Me" association, on Bulgarian monuments that UNESCO has declared World Heritage Sites.  The initiative follows a ten-day tour last August – promoted by the Sovereign Order of Malta's embassy –  during which the children visited the towns and sites with historic monuments that best represent Bulgaria's thousand years and more of religious and civil history. The exhibition of drawings by the young artists and the book containing them was organized under the patronage of the Ministry of Culture, Ministry of Foreign Affairs and other institutions.
At the inauguration, held in the art gallery of UniCredit Bulbank , ambassador Camillo Zuccoli, UniCredit Bulbank CEO Levon Hampartzoumian and the director of "Hug me" Milena Neyova  welcomed 200 guests including Simeon II, ambassadors and chargé d'affaires from numerous countries, members of Parliament and the government, representatives of the Bulgarian Orthodox and Roman Catholic churches.  The event  attracted widespread coverage in the national media.
Subsequently, on 1 March, the Sovereign Order of Malta's ambassador Zuccoli visited Malko Turnovo – the last Bulgarian town before the border with Turkey – where he was welcomed by mayor Iliyan Yanchev, city councillors, hospital director Dr Miroslav Obreikov and parish priest Father Roman Kotevich, to deliver an ambulance to the town's hospital, without one until now.