The Inauguration of the Order of Malta's Visitors' Centre
Rome, 05/05/2014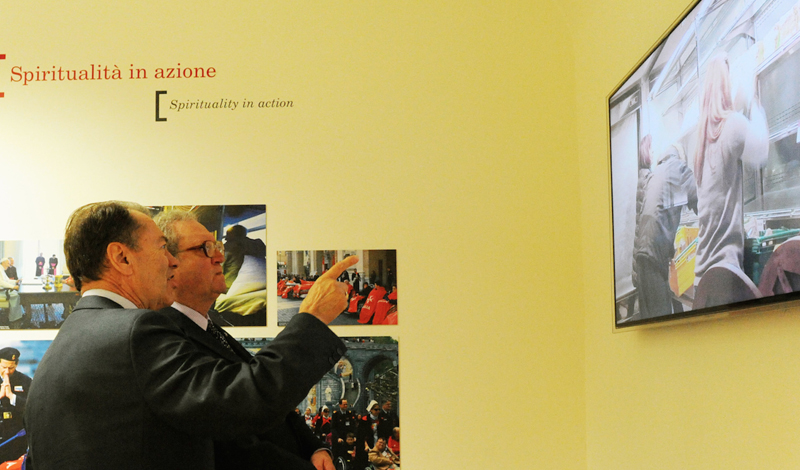 On Wednesday 30 April the Order of Malta's new Visitors' Centre was inaugurated, an exhibition area on the ground floor of the Magistral Palace.
Grand Master Fra' Matthew Festing was present for the occasion to perform the traditional ribbon-cutting ceremony and the Order of Malta's prelate, Monsignor Angelo Acerbi, gave his benediction.
Open to everyone from Thursday to Saturday from 9.30 a.m. to 2.00 p.m., the Visitors' Centre provides information on the Sovereign Order of Malta's past and present. Here it is possible to learn about its many humanitarian undertakings carried out in the five continents, its volunteer corps, its diplomatic missions in some 100 countries and also the fascinating history and features of an institution that is unique in the world.
Situated on the corner between via Bocca di Leone and via delle Carrozze, the Visitors'  Centre is equipped with a screen for showing films on the Order and tablets with Internet links.