Honorary Degree for Fra' Matthew Festing
Rome, 13/05/2014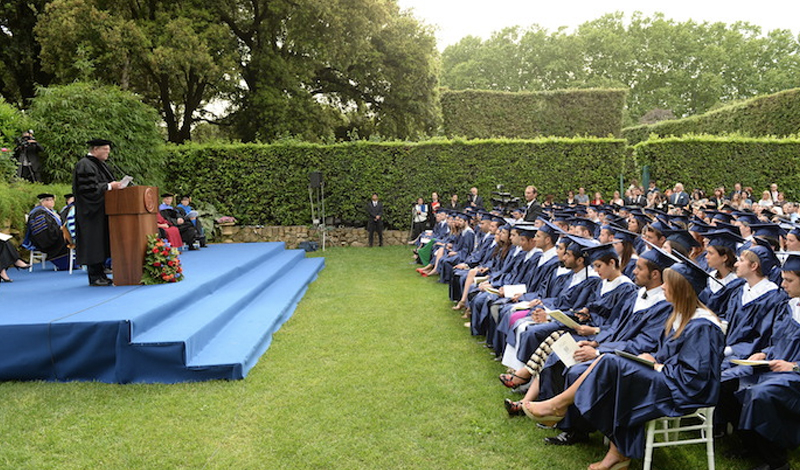 In Villa Aurelia, on the Janiculum hill overlooking the city of Rome, members of the board of trustees, teachers and students of the John Cabot University celebrated its 42nd graduation ceremony for 2014 on 12 May last.
During the event, the President of the John Cabot University, Franco Pavoncello, conferred the honorary degree of Doctor of Public Service upon Fra' Matthew Festing "for providing an outstanding example of dedication to human progress and peace in his leadership of the Sovereign Order of Malta".
In his address to the 134 new graduates from 22 countries, to their parents and to the teaching staff, the Grand Master described the main areas in which the Order of Malta intervenes.  Encouraging the young people "to work in the voluntary sector to help create a better world," Fra' Matthew Festing said he was "a firm believer that to get something done, one should give it to young people". The Grand Master closed by saying, "You're the future and I'm quite sure that as time goes on you will find challenges to which you will respond".
The ceremony ended with the traditional tossing caps in the air.