Grand Master Fra' Matthew Festing in audience with Pope Francis
Rome, 20/06/2014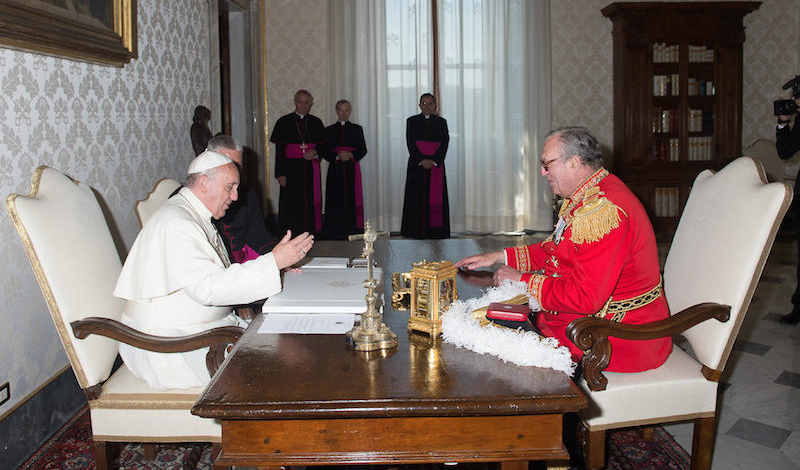 Fra' Matthew Festing was this morning received in audience by Pope Francis in Vatican City. At the meeting, the Grand Master outlined the recent key activities of the Order of Malta, stressing the need to assist in the worrying evolution of humanitarian emergencies in the Middle East and Africa and which has led to a  growing influx of migrants in many parts of the world.
He also described the religious activities which characterise the Order of Malta – its many pilgrimages and the important spiritual formation of new members. At the conclusion of the audience, Pope Francis received the members of the Order's Sovereign Council.
The meeting between the two Heads of State, which took place in the Pope's private library, is a tradition for 24 June, the occasion of the feast day of the patron saint of the Sovereign Order of Malta, St.John Baptist.
The Grand Master and his delegation were then received by the Cardinal Secretary of State Pietro Parolin.