Ebola: "We must join forces and act together – the time is now!"
Cologne, 30/10/2014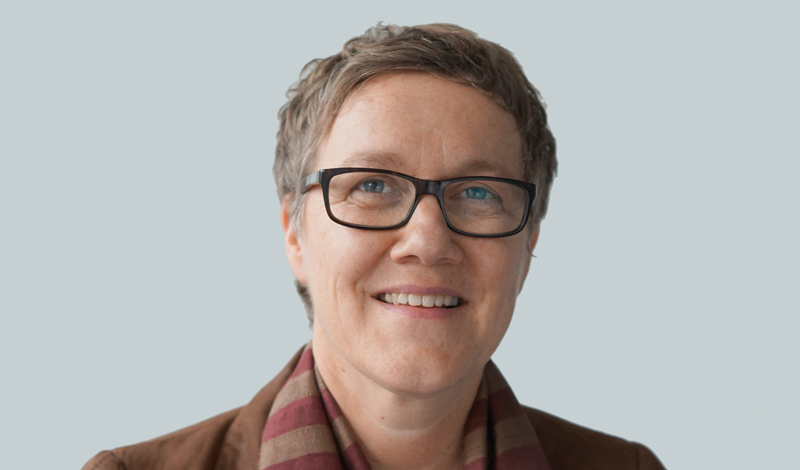 Interview with Dr. Marie Benner, Malteser International expert in Public Health.
So far, the current Ebola outbreak has caused 5,000 deaths, and the number of new infections continues to rise. What makes this virus so difficult to stop? 
So far, there is no vaccine against the Ebola virus (at least none that is approved for mass distribution). All we can do is treat the symptoms. That's why the epidemic is spreading at a rate no one imagined would be possible. Currently, half of all people who contract the virus die. However, if the current experimental vaccine trials are successful, the WHO reports that a first batch will be ready to ship to West Africa in January.
This mainly affects the West African countries of Liberia, Guinea and Sierra Leone. What impact has Ebola had on the social systems in these countries? 
Ebola has hit a region whose population is suffering from severe poverty and the effects of long armed conflict. Now the economy and social services in those countries are collapsing. Fields are left neglected, because many farmers are sick; schools are closed because the teachers cannot teach; family structures are falling apart. The fear of the virus has caused a great panic in the population, countless families are shattered by the death of relatives and friends. The borders to the affected regions have been all but closed, so regular commerce has come to a halt; food prices are rising. UN agencies like the World Food Programme warned that the epidemic will threaten the existence of the people in the affected areas in the long term. The massive scale of this epidemic is no longer manageable by individual agencies. For this reason, we are also calling for relief agencies to pool their expertise and all available resources to unite against this disease. This is a major challenge for the international community.
Even in hospitals in developed countries, nurses are being infected despite strict safety precautions. How is this possible?
The Ebola virus is transmitted by direct contact with blood or bodily fluids such as sweat, saliva, stool or urine. The slightest mistake when removing the protective gear, for instance, harbors a very high risk for infection: after contact with an Ebola patient, the virus on the protective clothing of the nurse can go directly into the blood through just a small cut, or enter the mucous membranes by an unconscious touch of nose, eyes or mouth.
In the affected regions in West Africa, the nursing staff are working under very different climatic conditions and with a much simpler gear. What are the particular challenges for first responders on the ground? What are they lacking the most? 
First of all, I'd like to express my highest admiration toward these helpers and caregivers. They work under difficult conditions in a tropical climate with high temperatures and high humidity. It is nearly impossible to stay longer than one to two hours in this constricting clothing. Then there is the enormous psychological pressure: the fear of becoming infected, the fear of making a mistake – for example, the removal of protective clothing. These helpers and caregivers should get an award for their efforts!
What we must not forget in this context, is the fact that the health system in these countries is generally weak and with poor, old infrastructure; even in "normal" times, basic health care needs are hardly ever met. So now, the shortcomings in health care are all the more visible: health staff lack the necessary protective clothing as well as training for dealing with Ebola, where they would learn, for example, how to properly put on and take off protective gear – which is not an easy task.
The WHO anticipates a vaccine against Ebola will be available, at the earliest, in January of 2015. What is now an effective strategy to curb the epidemic? 
As with most infectious diseases, the basic requirements to control the epidemic are early diagnosis and treatment – and, in the case of Ebola, the isolation of patients. In addition, of course, all persons who have had contact to Ebola patients must be located, tested, and – if needed – be isolated to prevent them from infecting other people. The strategy of early diagnosis, treatment and isolation has also been effective in previous Ebola epidemics and, in Guinea's case, resulted to a huge drop in deaths from 90 to 40 percent.
What do you see as the most urgent measures to be taken?
First, adequate protective clothing must be provided and the appropriate training be organized for health workers. In addition, it is crucial that helpers and caregivers be provided with all the moral and psychological support they need. Additional Ebola treatment centers are also urgently needed, as well as enough labs and qualified staff for the early diagnosis and treatment. We also hope that the Ebola rapid tests that are being developed are available for use soon. Clean drinking water and sanitation facilities, and logistical support are also essential. In the long term, the affected countries also need support in establishing a functioning primary health care system.
Ebola has an effect not only on the health care system of the affected countries, but also has far-reaching social implications. What accompanying measures are necessary here?
Exactly. The epidemic has far reaching consequences for the economy, security and stability of the countries concerned. For that reason, we need to make sure that the population has enough food to eat – despite the current harvest season, in many places, no one is there to harvest the crops. Farmers need help to plan the next planting season from March to May next year. In the medium to long term, more food aid will be needed here.
Ebola currently dominates world media. Since the infection cases in Dallas and Madrid, the virus seems to have hit closer to home, and the fear of a possible infection has grown in the Western world. Why is the volume of donations still so low? 
I suspect that, on the one hand, this has to do with the fact that there are currently just too many crises at the same time in the world. On the other hand, many people probably expect from the health authorities in the affected countries that they control the epidemic on their own. But we should be realistic in spite of everything and avoid scaremongering. Most Ebola cases are in West Africa – and it is there that the people desperately need our help!
What is Malteser International doing to fight Ebola? 
Since we still don't have own structures and staff in the affected regions, we are helping through the international network of the Order of Malta, for instance through Ordre de Malte France, who has been active in Guinea and Liberia for many years. In addition, as a member of Germany's Relief Coalition, we are planning a joint Ebola taskforce with other member organizations. A single organization can only do so much in this case, because of the complexity of the crisis. As an organization with a strong health focus, we could support the setup of a laboratory, run Ebola rapid tests or vaccination campaigns in the affected regions – in conjunction with preventive measures such as training and protective clothing for the local health personnel. But alone for such a lab, we need around half a million dollars; a single protective suit costs around $80. For the 24-hour care of a single Ebola patient, a nurse needs up to 12 protective suits daily.
What particular challenges are aid agencies facing on this issue? And what are the possible solutions?
All actors must now look beyond their own noses, join forces and act together – and now! Time is short, because without immediate comprehensive measures the number of Ebola cases could increase from 9,000 currently to hundreds of thousands by the end of January of 2015 – in the worst case scenario, even up to 1.4 million, according to the Center for Disease Control and Prevention in Atlanta. This should be enough incentive to all of those responsible to avert an even greater catastrophe. In order to do that, agencies need to have access to the needed funds and personnel. For an Ebola treatment center with 100 beds, about 200 to 250 employees are needed. This shows just how intense and demanding this work can be.
How is Malteser International preparing its own employees?
Malteser International does not currently have its own staff in the affected countries in West Africa. However, before our workers are deployed, they must participate in comprehensive training programs. In other African countries such as in the DRC, where Malteser International has been working for many years and there have been cases of Ebola in the past, we have initiated immediate protection measures and conducted training for our staff.
Time is short and I want to help. What can each individual do to help stop the epidemic?
We appeal to everyone who is able to help – individuals, companies, parishes and schools – to help the people of West Africa with a donation!
(Interview: Petra Ipp-Zavazal/Joice Biazoto, October 2014. Foto: Frank Lütke)