The Czech Foreign Minister visits the Holy Family Hospital in Bethlehem
Rome, 15/11/2014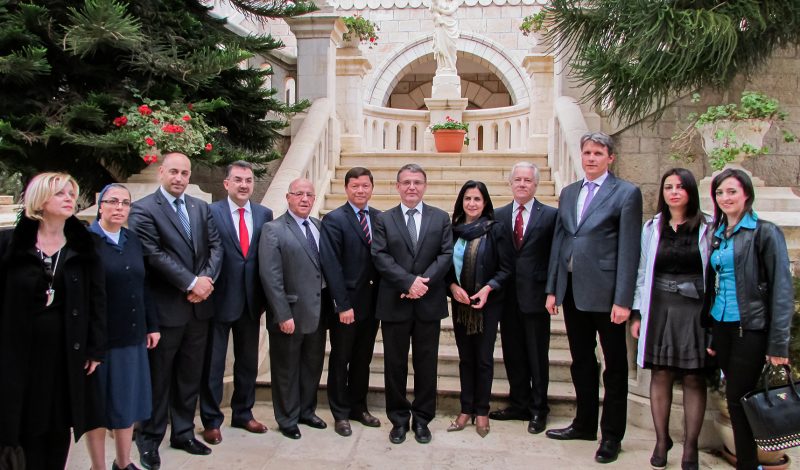 An agreement provides new medical equipment for the Order of Malta's hospital
Thanks to an agreement signed in Prague last month between the Czech Republic and the Sovereign Order of Malta, the Holy Family Hospital in Bethlehem will soon be receiving a new neonatal cardiology unit. This equipment will further improve the services of a hospital that since 1990 has been helping women in the region to give birth in safety, also providing post-partum support and access to healthcare as well as neonatal intensive care.
The Czech Minister of Foreign Affairs, Lubomir Zaoralek, travelled to Bethlehem last week to visit the hospital in person. Receiving the Czech delegation was the Sovereign Order of Malta's representative in Palestine, Ambassador Justin Simpson, the hospital management and the mayors of Bethlehem and Beit Sahour.
During his visit, minister Zaoralek expressed his enthusiasm and satisfaction for the agreement signed between the Prague government and the Order of Malta, confirming that a second agreement will shortly be formalized, this time for a mobile electrocardiograph for the Palestinian Health Ministry's clinic in the village of Marda, again in the Left Bank.
The Czech Minister of Foreign Affairs also expressed his hope for the development of new joint projects for the Palestinian population to be implemented in 2015.