Protecting women and children at the centre of the UN Third Committee debate
Rome, 25/11/2014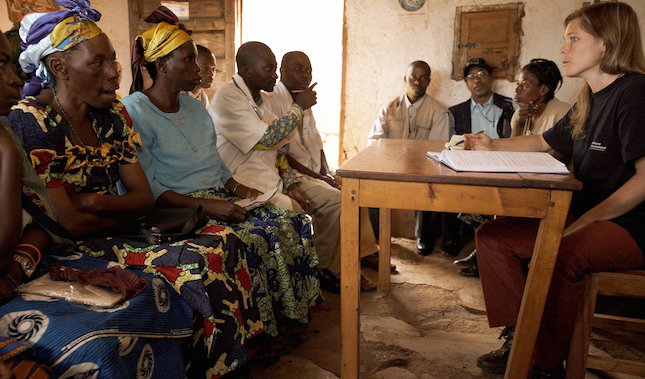 Ambassador Shafer of the Sovereign Order of Malta: "We promise to continue working for these goals"
"As the Millennium Development Goals' mandate comes to an end, there is still much to be done with regard to the fight against AIDS, maternal health and the empowerment of women. We need to continue to work towards their ultimate completion" said Permanent Observer of the Mission of the Sovereign Order of Malta to the United Nations in New York, Robert L. Shafer, addressing the Third Committee of the UN held in New York earlier this month.
Each year, the Third Committee – whose agenda deals with social and humanitarian issues as well as the protection of human rights – focuses on two agenda items of special importance to the Order: the advancement of women, particularly in developing countries, and the protection of children.
During its 69th session, the Committee focused on the dramatic humanitarian situation affecting millions of people in Iraq, Syria and the surrounding regions, with emphasis on the threats posed to women and young girls related to prostitution, abduction, abuse and violence.
The Sovereign Order of Malta's Permanent Mission delivered two statements addressing the aforementioned agenda items; the first underlining the efforts of the Order to ameliorate the conditions of children living in poverty and battling malnutrition, and the other discussing the work the Order undertakes to assist women who have been the victims of violence and rape in conflict zones.
In the Democratic Republic of Congo, the Order of Malta's worldwide relief agency, Malteser International, runs special programs to assist sexually abused women and to ease their integration back into society, promoting at the same time awareness campaigns. With a majority of the HIV positive patients being female, Malteser International has also setup numerous firs aid posts and medical centres for pregnant women and children who are HIV positive in African countries.
Permanent Observer Robert L. Shafer also stressed the commitment of the Order in fighting malnutrition in Africa and in Asia in the wake of tragic figures according to which nearly seven million children under five still die each year, many due to maternal and child malnutrition.  Ambassador Shafer also referred to the Holy Family Hospital in Bethlehem, managed by Ordre de Malte France, as a clear example of how, even in one of the most conflicted areas in the world, the Order of Malta is working to preserve the rights of the most vulnerable.
As the mandate of the Millennium Development Goals concludes in the next year, Ambassador Shafer stressed the strong commitment of the Order to continue working to protect the rights of children, prevent under-five deaths and increase access to education. "The Order of Malta promises to continue to work towards these goals in partnership with the UN community," concluded Ambassador Shafer.