The Grand Master's Official Visit to the Philippines
Roma, 28/02/2015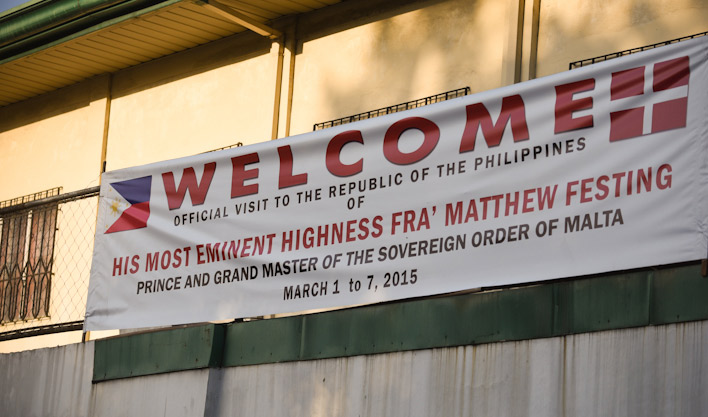 The Grand Master of the Sovereign Order of Malta Fra' Matthew Festing has left Rome for an official visit to the Philippines where he will be received by the President of the Republic Benigno Aquino III and by a delegation of the Manila government.  His visit falls on the 50° anniversary of the opening of diplomatic relations between the south-east Asian country and the Sovereign Order of Malta.
Fra' Matthew Festing is accompanied by Grand Chancellor Albrecht Boeselager, by Grand Hospitaller Dominique de La Rochefoucauld-Montbel and by the President of Malteser International – the Order of Malta's international relief agency – Thierry De Beaumont-Beynac.
This is the first visit of a Grand Master to the Philippines for over 30 years; the last time was in 1979 with the then Grand Master Fra' Angelo de Mojana di Cologna.
Over  the last decades the Order of Malta's work in the country has considerably intensified.   In recent years there have been numerous interventions following  the natural disasters that have struck the archipelago.  Together with Malteser International, the Order of Malta's Philippine association has been in the front line providing first-aid services and support for the affected people.