Order of Malta's Mesoamerican Conference in Panama
Panama, 04/03/2016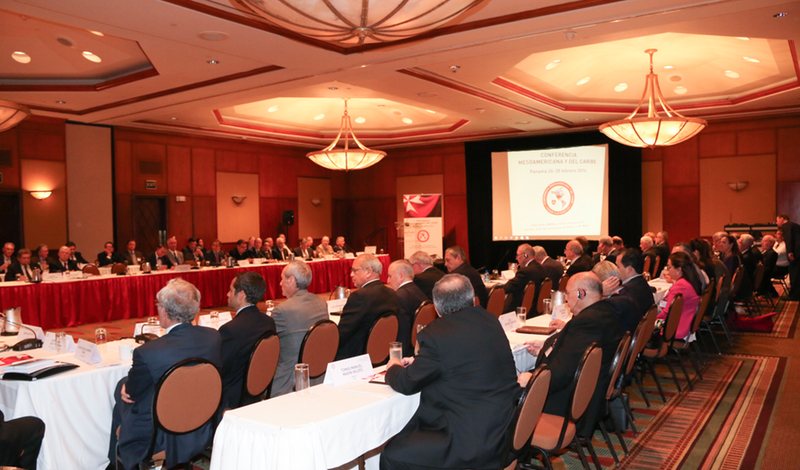 "The results of this conference have exceeded my expectations. Thanks to your commitment I am certain that our National Associations and our initiatives in this part of the world will derive great benefit from these two days of debate." With these words the Order of Malta's Grand Master Fra' Matthew Festing closed the Order's Mesoamerican and Caribbean meeting in Panama on 28 February.
Some 100 delegates from 19 countries of the region representing the Order of Malta's National Associations and diplomatic missions met with the Grand Master and the Sovereign Council to analyse and set up shared development tools.
Four working groups examined the state of the Order's initiatives and the most effective procedures for enhancing their impact. The seminar also focussed on the importance of increasingly involving young people and on how to expand the international and local pilgrimages as well as fostering meetings and exchanges at international level.
Special meetings were organized for the Order of Malta's hospitallers, diplomatic corps, chaplains and communications officers.
Participating in the conference were the Grand Chancellor Albrecht Boeselager, the Grand Hospitaller Dominque de La Rochefoucauld-Montbel, the Receiver of the Common Treasure Janos Esterhazy de Galantha and the Vice-President of the Government Council Juan Tomas O'Naghten y Chacón, who coordinated the meeting. Also present, for the first time at an Order's international conference, was the Prelate, Msgr. Jean Laffitte.