Magistral Villa opens to the public on March 19 and 20 for FAI Spring Days
Rome, 11/03/2016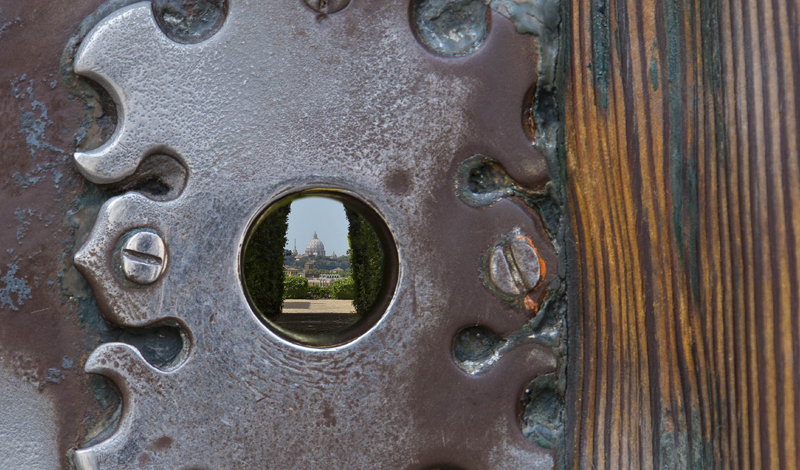 Over 900 places of artistic and cultural interest in 380 Italian localities spread over 20 regions. These are the figures of the next Spring Days of FAI, Fondo Ambiente Italiano, on March 19 and 20. The splendid catacombs of San Gaudioso in Naples and the megalithic area of Saint Martin de Corléansa in Val D'Aosta, with a fascinating journey 6 metres underground, are just some of the extraordinary places that will be open to the public during the FAI event, now celebrating its 24th edition.
"Together We Can Change Italy" is this year's slogan, and among the many impressive properties open to the public there will be the Magistral Villa, the extraterritorial seat of the Sovereign Order of Malta. Built on the Aventine Hill in Rome in the sixteenth century on the remains of a Benedictine monastery, it now houses the Grand Priory of Rome and the Order of Malta's Embassy in Italy. The elections of the government and Grand Masters are held in the chapterhouse on the second floor as well as important meetings on the Order's healthcare and humanitarian work worldwide.
Visitors can then walk through the 18th-century gardens and enter the Church of Santa Maria on the Aventine, built in 936 and later completely redesigned by Giovanni Battista Piranesi, together with the square in front of the Villa, the only architectural project of the famous 18th-century etcher of Roman views.
The Villa will be open from 10 am to 6 pm on 19 March for FAI members and the general public will be able to visit on Sunday 20th.
The success of the Spring Days – the most important public event dedicated to Italy's cultural heritage – is proved by the numbers: 8.5 million people who have visited the places opened on those days over the years with some 650 thousand visitors just in the latest edition.
The Minister of the Cultural Heritage Dario Franceschini, participating in the press conference presenting the event, spoke of a "pedagogical operation" for the enhancement and protection of Italy's extraordinary legacy, as well as of an "investment necessary for coping with the number of tourists who visit our country every year".
In recent years FAI has involved some 17 million people, including visitors, students, volunteers and apprentice "Ciceroni", that is young students turned into guides and becoming more familiar with Italian history and art.
The opening of the Magistral Villa on the FAI website:
http://giornatefai.it/luoghi/83878

The service was broadcast on RAI-TG1:
http://goo.gl/6R2vnh