Grand Master invested by the League of Mercy
20/07/2016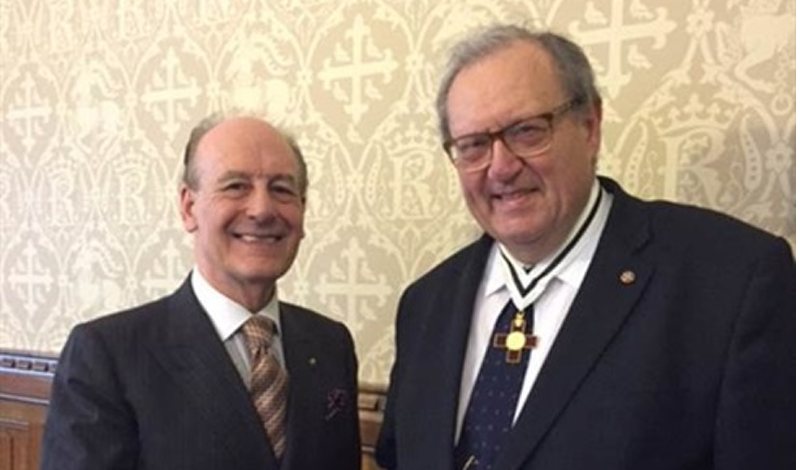 The President of the League of Mercy, Lord Lingfield, invested the Grand Master of the Sovereign Order of Malta, Fra' Matthew Festing, with the Grand Cross of the League of Mercy at the House of Lords, London, on 12 July. Trustees and members of the Order of Malta were in attendance.
Lord Lingfield praised the work of the Grand Master and the Order in carrying out its mission to serve the poor and the sick in 120 countries. Over 100,000 members, medical and social care personnel and volunteers worldwide work to help those in need. In thanking Lord Lingfield, the Grand Master spoke in particular of the traumatic situation in the Middle East and its impact on Europe, and the Order's work to help refugees and internally displaced persons (IDPs).
The League of Mercy was established by Royal Charter on 30th March 1899. It rewards distinguished voluntary service in the charitable field.