World Youth Day 2016: the Order of Malta on the frontline with ambulances and doctors
Krakow, 20/07/2016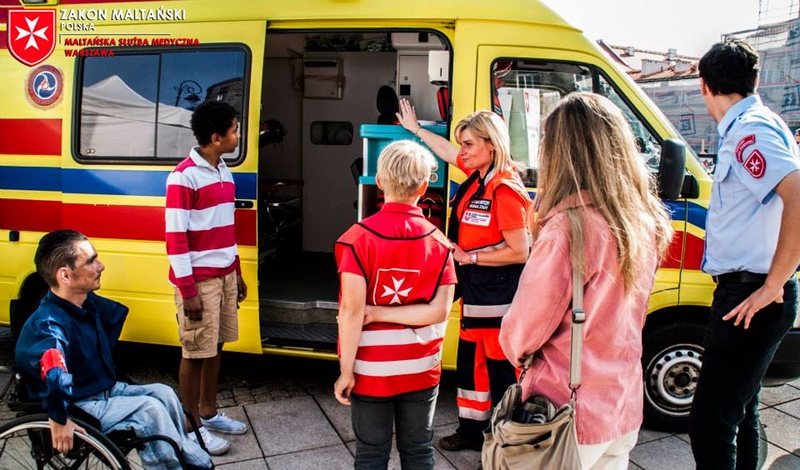 Volunteers of the Sovereign Order of Malta are gathering in Krakow, Poland, for the World Youth Day 2016, starting in less than a week, from 25 to 31 July.
Doctors, nurses and qualified paramedics coming from Poland but also from other countries such as Germany, Hungary, Slovakia, Romania, Albania, Ireland and Lithuania, will be participating in the event, attracting – according to estimates – up to 1.5 million young Catholics from the whole world. Their key task will be to provide first aid to the participants and in particular assistance to the disabled.
The Order of Malta – under the coordination of its Polish Medical Service – will provide altogether 32 ambulances, 12 of which from Poland and the rest from Germany and Hungary.
40 medical teams, consisting in 4 trained volunteers – each equipped with medical backpacks, rescue boards and means of communication – will be deployed in the Campus Misericordiae, where Pope Francis will meet the young Catholics, and in the Blonia Park in central Krakow where the Opening Mass, the Welcome Ceremony for the Holy Father, and the Way of the Cross, will take place. In addition, one hospital tent will be set up for emergencies.
"For the volunteers of the Order of Malta in Poland, the World Youth Days in Krakow represent the most important engagement in 25 years. Our volunteers have been preparing for this event for several years," says Damien Zadeberny, Chairman of the Order of Malta's Polish Medical Service.
This is not the first time the Order of Malta in Poland participates in the World Youth Day. Back in 1991 it took part in the organization of the one held in Czestochowa.