The Cooperation Agreement between the Order of Malta and Gabon signed in the Magistral Palace
Rome, 24/11/2016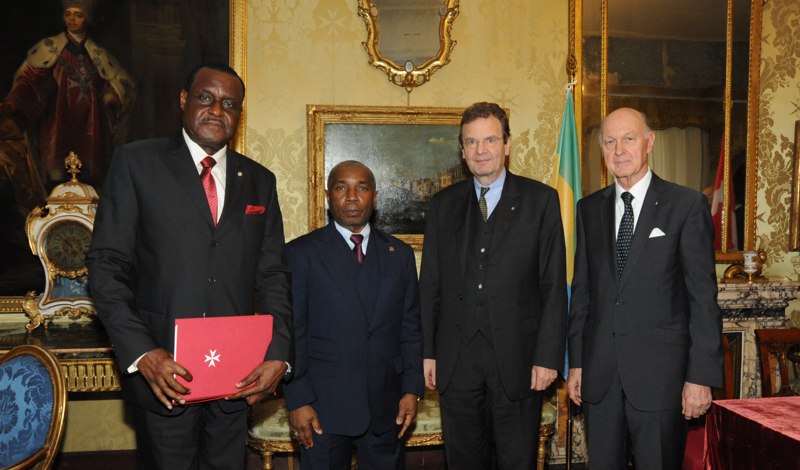 This morning in the Magistral Palace in Rome, Grand Chancellor Albrecht Boeselager received the Minister Delegate of Foreign Affairs of the Republic of Gabon, Calixte Nsie Edang.
During the meeting a framework cooperation agreement was signed. "This agreement will enable us to strengthen and expand our activities in Gabon, a country with which the Order has enjoyed diplomatic relations for 54 years," the Grand Chancellor said.
In cooperation with Ordre de Malte France, the Order of Malta's embassy in Gabon supports medical centres in Libreville and Pointe-Noire as well as the Ebeigne hospital specialized in treating Hansen's Disease.
"We are very happy to be able to enshrine our diplomatic relations in a framework agreement for humanitarian purposes," Minister Calixte Nsie Edang said.