Three days of reflection and spiritual formation for the Order's young members
Rome, 06/12/2016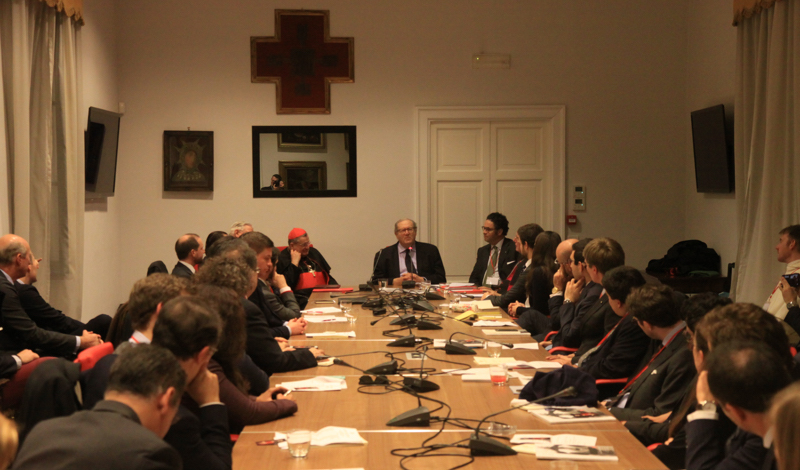 They came from many European countries but also from Lebanon, from Canada, from the United States, from Brazil and from Australia to participate in the three days of meetings and spiritual formation, held annually in December in Rome. The Order's young members gathered in the Magistral Villa on 1st December, where a mass celebrated by the prelate, Monsignor Jean Lafitte, in the Church of St. Mary on the Aventine launched the meeting called after Blessed Fra' Gerard, the Order's founder.
Grand Master Fra' Matthew Festing met the participants, thanking them for their presence: "your contribution will be very important throughout this experience, just as important as your commitments and duties in the Order." There were numerous speeches during the event about the spiritual vision of the Order's members, also with reference to the recently concluded Extraordinary Jubilee of Mercy.
The Order of Malta's Grand Hospitaller Dominique de La Rochefoucauld-Montbel gave participants an overview of the latest developments on the international humanitarian scenario.
A significant moment in the meeting was the mass in the St. Peter's Basilica on Friday 2nd December, celebrated by the Order of Malta's Cardinal Patronus Raymond Leo Burke.