The current situation between the Order of Malta and Albrecht Freiherr von Boeselager
Rome, 13/12/2016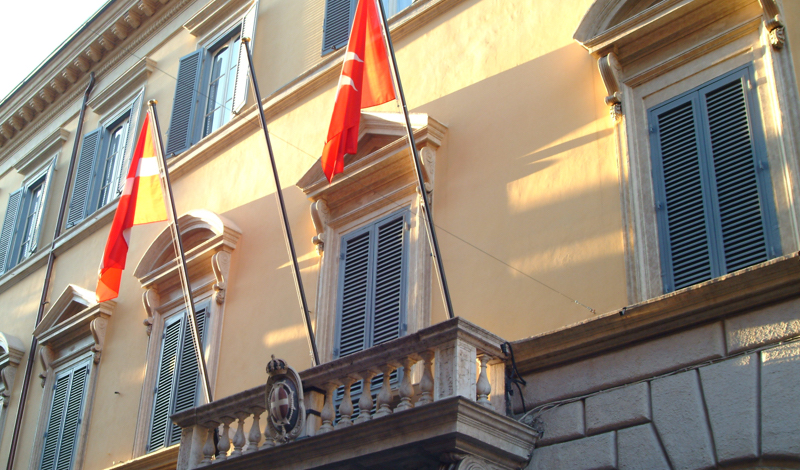 Because, unfortunately, some details of the events of last week are being circulated and discussed in an unbalanced manner, the Grand Master of the Order, HMEH Fra' Matthew Festing, would like to communicate the following. On Tuesday, December 6, an extremely grave and untenable situation became apparent concerning Albrecht von Boeselager's position as Grand Chancellor of the Order of Malta, and the Grand Master called Boeselager for a meeting in presence of the Grand Commander, Fra' Ludwig Hoffmann von Rumerstein and Cardinal Raymond Leo Burke as the Holy Father's representative to the Order of Malta.
In the meeting the Grand Master said that the situation called for Albrecht von Boeselager to resign as Grand Chancellor, which is especially regretful because of his service to the Order for so many years. After Boeselager refused this, eventually the Grand Master had no choice but to order him, under the Promise of Obedience, in presence of the Grand Commander and the Cardinal Patronus, to resign. Boeselager refused again. Thus, the Grand Commander, with the backing of the Grand Master and the Sovereign Council and most members of the Order around the world, initiated a disciplinary procedure after which a member can be suspended from membership in the Order, and thus all Offices within the Order.
The reason for his removal as Grand Chancellor was due to severe problems which occurred during Boeselager's tenure as Grand Hospitaller of the Order of Malta, and his subsequent concealment of these problems from the Grand Magistry, as proved in a report commissioned by the Grand Master last year.
It has to be noted that, for any member of the Order, to refuse a command of the Grand Master – regardless of the reasons behind it – is disgraceful. However, for a member in Obedience to refuse an order under the Promise betrays a disregard for the Order's spirituality and laws, his Religious Superior and Sovereign, and for the Holy Father's representative to the Order who was supporting the Grand Master in his decision.
The Grand Master asks all Members of the Order to remain in the ardent desire that the Order stays united. Although some members of the Order have been publically protesting, these claims are erroneous and also illustrate a similar disrespect for the Grand Master.
The Sovereign Council of the Order of Malta will appoint the new Grand Chancellor in the next few days.