The meeting with the Russian Federation focussed on the international situation
Rome, 07/06/2017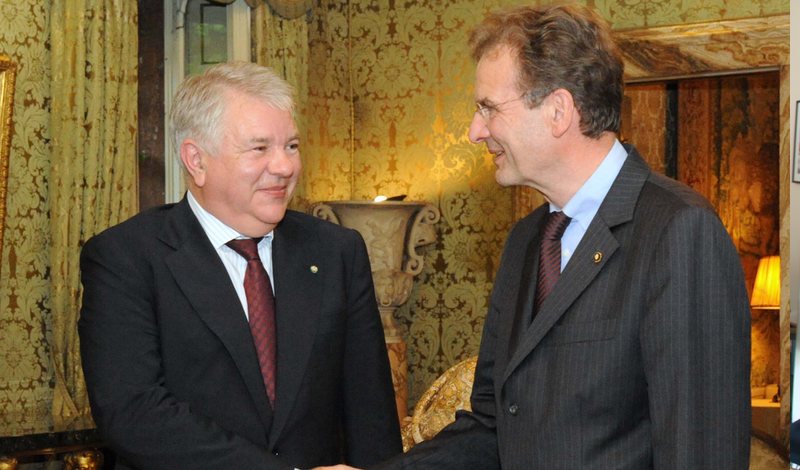 The Order of Malta's Grand Chancellor Albrecht Boeselager received the Russian Federation's Deputy Foreign Minister Aleksey Y. Meshkov on 5 June in Palazzo Orsini, the Order's representative offices in Rome.
The situation in the Middle East was discussed, with particular reference to the humanitarian situation in Syria, the Libyan crisis and the peace process prospects as well as the migration flows towards Europe, humanitarian aid and persecution of the Christian community in the world.
Present at the meeting for the Sovereign Order of Malta was the Grand Hospitaller, Dominique de La Rochefoucauld-Montbel and the Secretary General for Foreign Affairs Amb. Stefano Ronca; for the Russian Federation the ambassador to the Sovereign Order of Malta, Alexander Avdeev.