The National Gallery of Slovenia holds an exhibition on the Order of Malta
Slovenia, 09/06/2017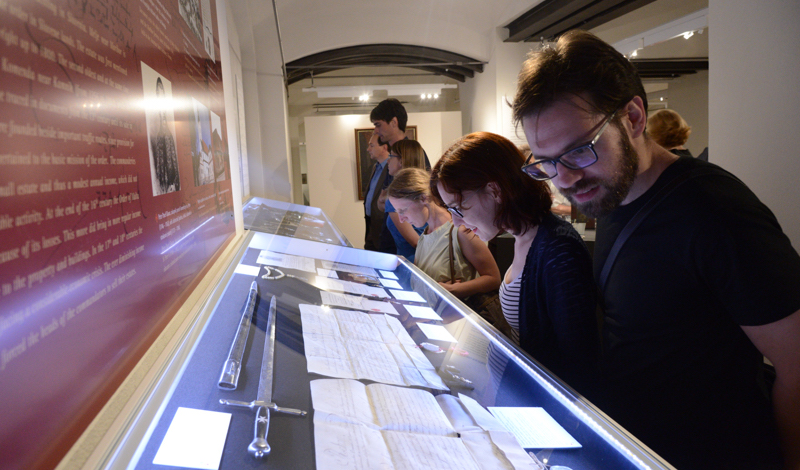 The Slovenian Association of the Order of Malta is holding an exhibition featuring more than two hundred artifacts at the National Gallery of Slovenia in Ljubljana.
Until 3 September, 2017 the collection titled, "800 years of the Sovereign Order of Malta in Slovenia" will be showcasing many extraordinary pieces of art and historical rarity, which are being displayed publicly for the first time.
The oldest record of a property of the Order of St. John in Slovenia dates back to 1217; it was a commandery in Melje (near Maribor). In the Slovenian territories, the next eight centuries saw the development of commanderies and estates of the Knights of St. John. The Knights brought more than just the distinct eight-pointed white cross to the Slovenian territories. Under the white Maltese cross, connections were woven and strengthened between the Order, the owner and manager of commanderies and local authorities.
Uniforms and insignia of the Order, liturgical vestments in addition to modern equipment of auxiliary units, invite visitors to discover a part of the European history, of one of the oldest religious orders and its strong historical bonds with Slovenia.