Cooperation with Costa Rica stepped up
Rome, 05/07/2017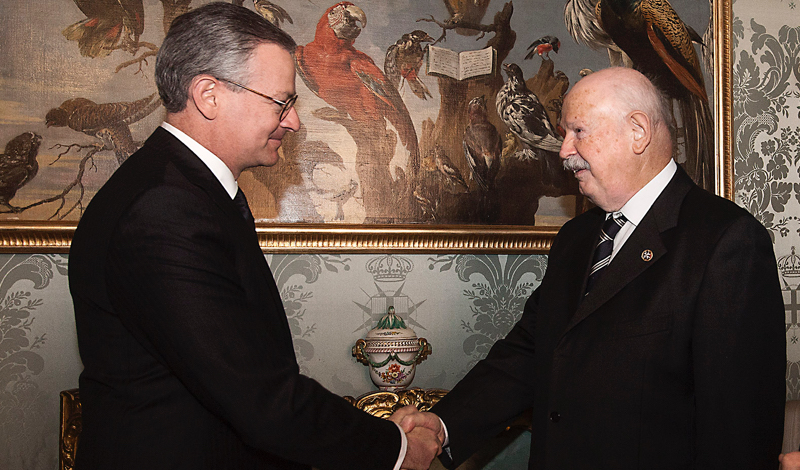 This morning the Lieutenant of the Grand Master Fra' Giacomo dalla Torre del Tempio di Sanguinetto received the Foreign Minister of Costa Rica, Manuel A. Gonzalez Sanz.
The topics discussed during the cordial meeting in the Magistral Palace included bilateral cooperation, the situation and challenges in the Latin American continent as well as the domestic situation with regards to the migration phenomenon and respect of human rights. A joint project for transferring the Order of Malta's knowhow in the field of migrant reception and management is under discussion with the Costa Rica authorities.
Minister Gonzalez Sanz and the Grand Chancellor Albrecht Boeselager signed a cooperation agreement between the Republic of Costa Rica and the Sovereign Order of Malta, setting out the general framework and strategy for promoting the humanitarian and healthcare actions of the latter in Costa Rica. Both parties agree to support and implement measures for facilitating, developing and diversifying their social, humanitarian and health cooperation, with particular emphasis on the areas of healthcare, food security, voluntary services and disaster risk reduction.
Despite its strong commitment to protecting the environment and its determination to be the first country with zero carbon emissions by 2021, Costa Rica unhappily belongs to the twenty countries most vulnerable to climatic changes and natural disasters.