New medical mission to assist impoverished communities in the Dominican Republic takes place, sponsored by the Cuban association.
Dominican Republic, 05/10/2017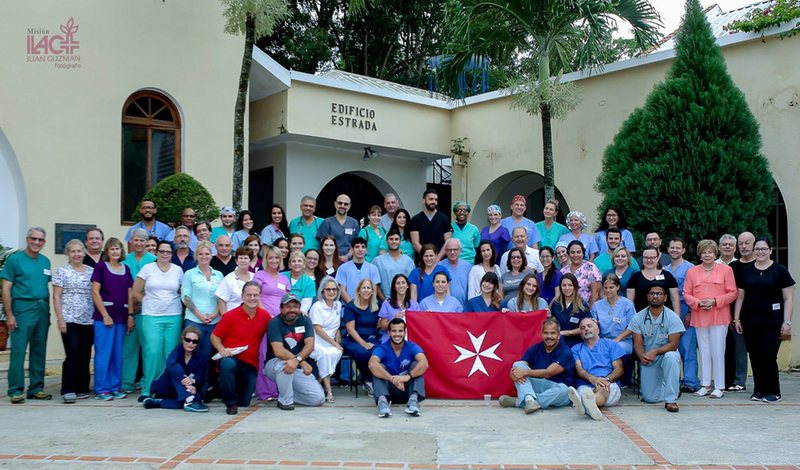 A team of 75 medical staff, including doctors, nurses, pharmacists, physical therapists and volunteers took part in a medical mission to the ILAC (Institute for Latin American care), a health center located in Santiago, Dominican Republic. Sponsored by the Cuban Association of the Order of Malta the 4-day mission reached out to 1.000 patients affected by different pathologies.
Physicians specialized in Cardiology, Family Practice, Internal Medicine, Oncology, Emergency Medicine, Pediatrics, Adult Urology, Pediatric Urology, Anesthesia, Plastic Surgery, General Surgery, Radiology and Physical Therapy visited the patients. Over five radiologic procedures were done and 50 life changing surgical procedures were performed.
The medical mission just ended is one of the many that take place on a regular basis in the Dominican Republic bringing medical assistance to some of the most impoverished rural communities in the country.
For more than 15 years, the Cuban Association, headquartered in Miami, has been organizing the missions that, in addition to offering healthcare consultations, also entail the distribution of high quality medicines for free.