The Grand Chancellor meets European Union ambassadors
Rome, 06/10/2017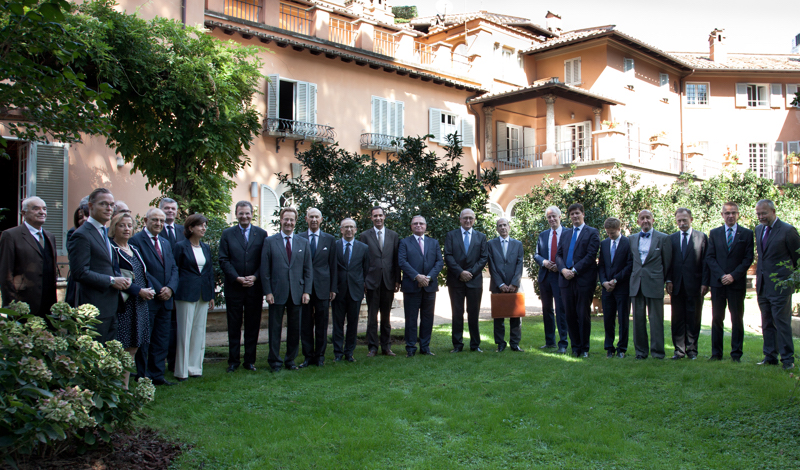 Some twenty ambassadors and chargés d'affaires of European Union countries met Albrecht Boeselager, Grand Chancellor of the Sovereign Order of Malta, on 5th October in Rome. All the ambassadors were accredited to the Holy See, with many also accredited to the Sovereign Order of Malta.
Numerous topics were addressed during the two-hour meeting, ranging from the new and most recent migratory crisis scenarios to the role of the two ambassadors 'at-large' recently appointed by the Order of Malta to combat the scourge of human trafficking as well as its interventions in the crisis zones. Also discussed were the Order's cooperation with developing countries – mainly in the Middle East and Africa – and its commitment to helping the most disadvantaged in several European countries.
The informal meeting took place in the residence of the Belgian Ambassador to the Holy See, Jean Cornet d'Elzius, at the initiative of Ambassador Jan Tombiński, head of the European Union delegation to the Sovereign Order of Malta.