The President of Lebanon received the Lieutenant of the Grand Master of the Sovereign Order of Malta
Beirut, 19/10/2017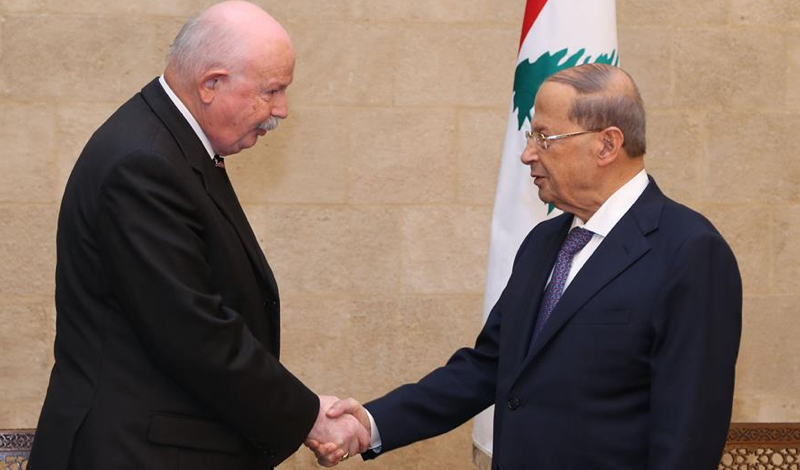 This morning the President of Lebanon, Michel Naim Aoun, received the Lieutenant of the Grand Master of the Sovereign Order of Malta, Fra' Giacomo Dalla Torre at the Baabda Palace in Beirut.
The President praised the Order of Malta for its key role carrying out humanitarian and social projects within the country outlining the Order's successful medical and health centers, which provide health services to both Lebanese and displaced Syrians.
The Lieutenant of the Grand Master also affirmed the Order's commitment to serving those most vulnerable in Lebanon stating: We will do everything in our power to help Lebanon overcome the difficult conditions it is going through.
The delegation of the Lieutenant of Grand Master included the Grand Chancellor Albrecht Boeselager, the Grand Hospitaller Dominique de La Rochefoucauld-Montbel, the Order Ambassador in Lebanon Charles Henri d'Arragon and the President of the Lebanese Association Marwan Sehnaoui.