Palestinian Foreign Affair Minister visits the Sovereign Order of Malta to discuss joint projects in the field of aid
16/02/2018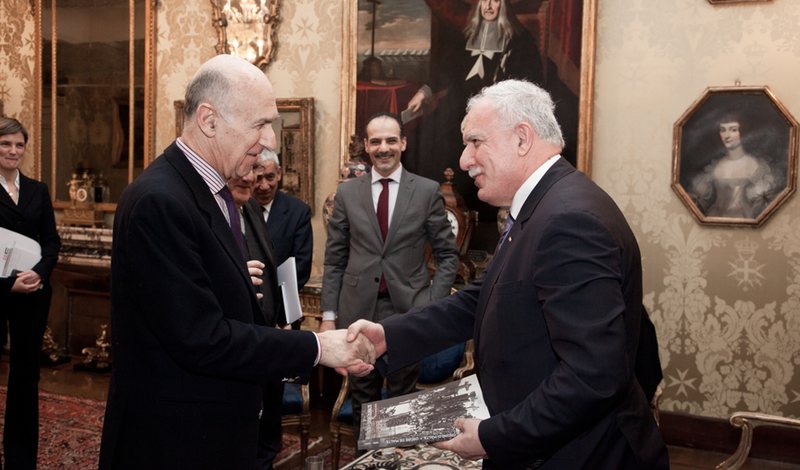 The Minister of Foreign Affairs of Palestine Riad El Malki was received today at the Grand Magistry by General Secretary of the Foreign Affairs department, Ambassador Stefano Ronca.
Many issues related to the current living conditions of the Palestinian communities were discussed.
Minister Riad El Malki expressed his appreciation for the commitment of the Order of Malta and called for the further strengthening of joint projects in the humanitarian field. In particular, the development of triangular projects with third countries was suggested, with the deployment of teams of Palestinian specialized professionals in countries where the Order is actively engaged in assistance programmes.
The training of doctors, nurses and obstetricians is one of the key activities of the Order of Malta in Palestine. The Holy Family Hospital in Bethlehem has trained some 140 pediatricians and obstetricians/gynecologists in the West Bank. With over 4.340 babies delivered in 2017, over the past years the hospital has witnessed a steady 15% increase of births.
Other relevant projects include the Dignity Loan Programme providing interest free loans to small Palestinian business and the support provided to the Jerusalem eye hospital.