Italian Senate President Maria Elisabetta Casellati visits the Magistral Villa
11/05/2018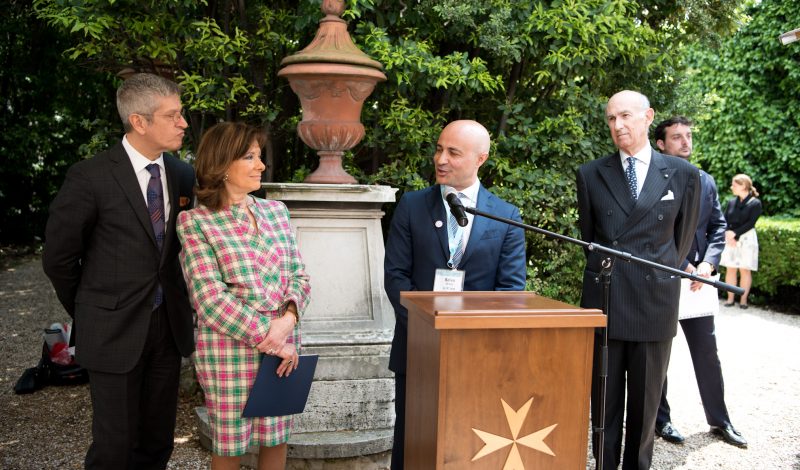 This morning the President of the Italian Senate Maria Elisabetta Casellati visited the Magistral Villa, one of the extraterritorial seats of the Sovereign Order of Malta. The visit was made on the occasion of the general meeting of the Harvard Law School, the prestigious law faculty of the Massachusetts university, held in the villa's General Chapter Hall.
"I thank the Order of Malta for a wonderful welcome in an impressive setting"
The President was received by the Order of Malta's Secretary General for Foreign Affairs, Stefano Ronca. "It is an honour to receive the delegation of the Harvard Law School's general meeting. Through our over 100 embassies and our 30 diplomatic missions to international organizations, we work to defend human rights, the respect of international humanitarian laws and to combat human trafficking".
This morning, the Harvard Law School delegation also visited the gardens of the Magistral Villa and the Church of St. Mary on the Aventine.