Visiting the St. John Baptist Hospital the Grand Master embraces the sick assisted by the Order in a "symbolic embrace"
26/06/2018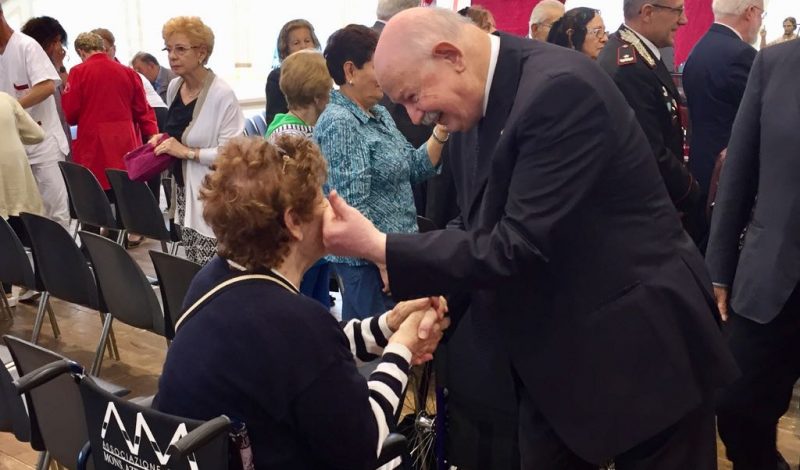 The day after 24th June, the feastday of St. John the Baptist, Grand Master Fra' Giacomo Dalla Torre del Tempio di Sanguinetto, accompanied by members of the Sovereign Council, visited the St. John Baptist Hospital to attend Mass and meet the patients in this long-term care facility.
After Mass, celebrated by Monsignor Guido Mazzotta, new head chaplain of the Grand Priory of Rome, the Grand Master spent a long time with some of the patients and their families, offering them words of comfort and clasping in a symbolic embrace all those undergoing long and difficult rehabilitation therapies. During his visit, the Grand Master thanked the President of the Italian Association Riccardo Paternò and the medical staff for their constant commitment in the complex work of assisting and treating the sick.
The St. John Baptist healthcare facility, specialized in neuromotor rehabilitation, is managed by the Order of Malta's Italian Association and has recently inaugurated a new day hospital on its premises.
Among the most important activities carried out in the hospital is the "reawakening" unit, the so-called "Repartino": 15 beds with cutting-edge equipment and therapies, specialized in the recovery of patients with brain trauma coming out of the delicate post-coma stage.