Order of Malta Pilgrimage to Sanctuary of Loreto – 1700 participants from all over Italy
30/10/2018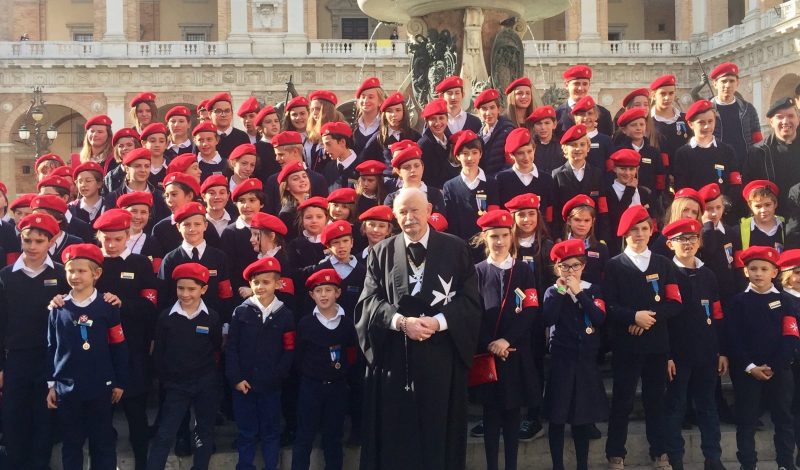 On Friday to Sunday last, the Order of Malta's three Italian Grand Priories made their annual pilgrimage to the Sanctuary of Loreto in the Marches region. Over 1400 Order of Malta members and volunteers from all over Italy accompanied and assisted some 300 pilgrims, some seriously ill.
As usual, Grand Master Fra' Giacomo Dalla Torre del Tempio di Sanguinetto led the three days of prayer and pilgrimage in the Marian shrine.
The ceremonies opened on Friday with a mass celebrated by the Archbishop of Loreto, Msgr. Fabio Dal Cin, while on Saturday the mass was led by Cardinal Edoardo Menichelli. The close link between faith and social commitment was highlighted during these events.
The presence of children and adolescents is a particular feature of the pilgrimage to Loreto. This year there were 170 young and very young people – aged between 5 and 16 – who were very active in transporting and accompanying the pilgrims, besides serving in the refectory.
Besides the Grand Master, the Order of Malta's Grand Hospitaller and some members of the Sovereign Council also participated in the pilgrimage.