Order of Malta's Eighth Asia Pacific Conference
25/11/2018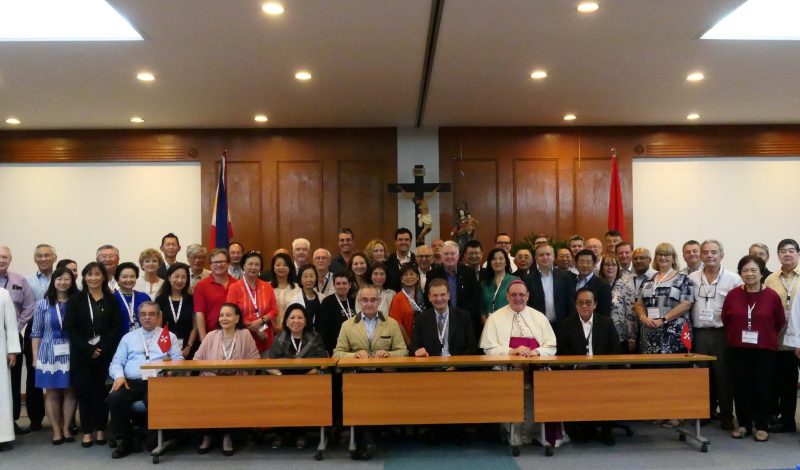 This year, the Order of Malta's Philippine Association hosted the eighth Asia Pacific Conference.
From 15th to 18th November, some 50 representatives of the Order of Malta's associations and delegations from Australia, Philippines, Singapore, Hong Kong, East Timor, Thailand and South Korea, as well as its ambassadors in the region, gathered in Alfonso, 70 kilometres south of Manila. Also present were Grand Chancellor Albrecht Boeselager, Grand Hospitaller Dominique de La Rochefoucauld-Montbel and the Prelate Msgr. Jean Laffitte.
The conference enabled participants to take stock of the development in health and humanitarian activities in the region and of the Order of Malta's presence. The projects developed in Asia by Malteser International, in Cambodia by the Fondazione Ciomal and the initiatives set up by the Global Fund for Forgotten People were also illustrated.
Particularly significant were the meetings and two masses celebrated during the conference days by Cardinal Luis Antonio Tagle, Archbishop of Manila and president of Caritas Internationalis, and by Archbishop Gabriele Caccia, Apostolic Nuncio to Philippines.
The Order of Malta's next Asia Pacific conference, the ninth, will be held in November 2019 in Melbourne, Australia.
Investiture of new Order of Malta members in Hong Kong
On 19th November in Hong Kong, Grand Chancellor Albrecht Boeselager presided over the investiture ceremony of 12 new members of the Order of Malta's Hong Kong national association, the latest to be created.
Mass was celebrated in the Cathedral of the Immaculate Conception by the Bishop of Hong Kong, Msgr. Michael Yeung. Cardinal John Tong Hon and the Order of Malta's prelate Msgr. Jean Laffitte concelebrated.