Intensification of Order of Malta's Activities in Poland
10/12/2018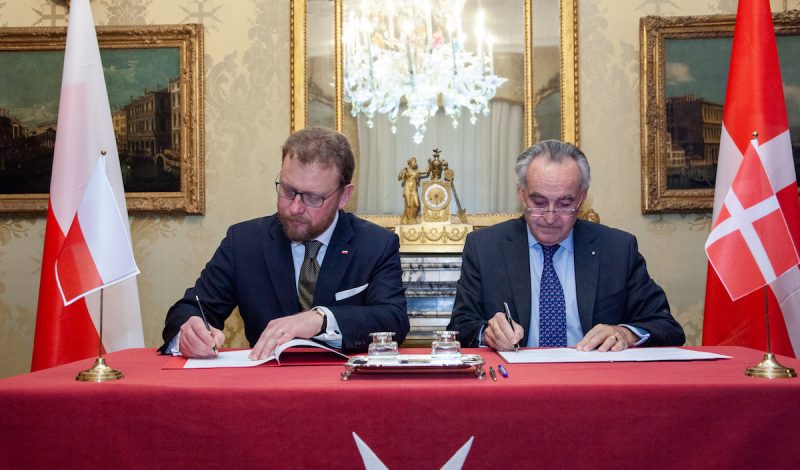 The Polish Minister of Health Lukasz Szumowski and the Sovereign Order of Malta's Grand Hospitaller, Dominique de La Rochefoucauld-Montbel, signed a cooperation statement in the Magistral Palace on 7th December.
The objective of this statement is to extend the cooperation agreement signed in 2007. This new document augments the capabilities of the Order of Malta's Polish Association and its relief corps to help the elderly, organize first-aid courses, offer assistance during big events and promote a healthy lifestyle with alcohol and other drug education programmes.
The Grand Hospitaller defined the document signed as "a new beginning for the Order of Malta's activities in Poland that will further strengthen all that has already been achieved by the Polish Association".
Also discussed were Poland's health and humanitarian programmes in other countries. Recalling the excellent organization of the 2016 World Youth Day in Poland, in which 40 of the Order of Malta's medical teams contributed, Dominique de La Rochefoucauld-Montbel said that "it is thanks to this positive experience that the Order of Malta will participate with 100 volunteers in the World Youth Day in Panama next January".
The heads of the Order of Malta's Polish Association also participated in the meeting with the Minister of Health and were received by the Grand Master at the conclusion.