Grand Master takes part in Easter celebrations
22/04/2019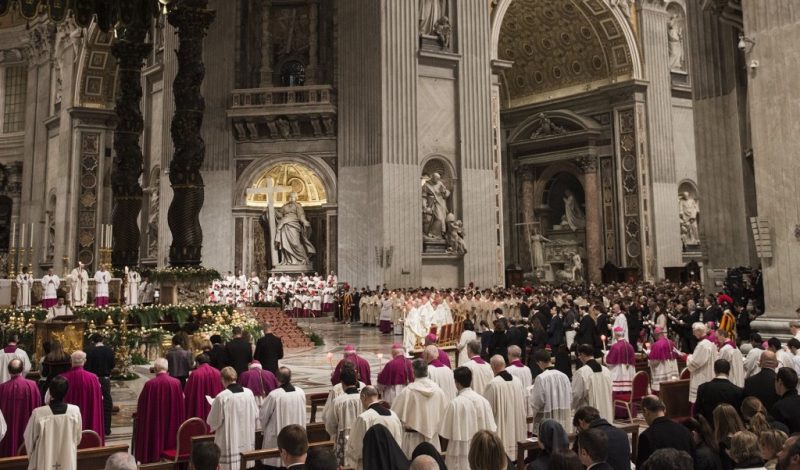 Holy Week was initiated by a mass on Palm Sunday 14th April celebrated by Pope Francis in St. Peter's Square.
Grand Master Fra' Giacomo Dalla Torre del Tempio di Sanguinetto participated in one of the most significant events of the celebrations, the Easter Vigil in St. Peter's Basilica on Saturday 20th April. The Holy Father blessed the new fire in the basilica atrium followed by the procession with the Paschal Candle, chanting the Exsultet, after which he presided at the Liturgy of the Word, the Baptismal liturgy and the Eucharistic liturgy.
The traditional Via Crucis, the Way of the Cross, took place on Holy Friday. This year Sister Angela Bonetti, the Consolata missionary, a long-time activist in the fight against human trafficking and especially women, has written the meditations. The Order of Malta is also committed to combating this illegal industry, and at the beginning of April it inaugurated a house for trafficking survivors in Lagos, Nigeria; the ambassadors 'at large' the Grand Magistry appointed two years ago are also actively engaged in countering this terrible crime.
The Order's Grand Hospitaller Dominique de La Rochefoucauld-Montbel attended the Solemn Mass celebrated on Easter Sunday in St. Peter's Square, after which Pope Francis gave his Urbi et Orbi blessing.