From 45 countries to Lourdes for the Order of Malta's International Pilgrimage
13/05/2019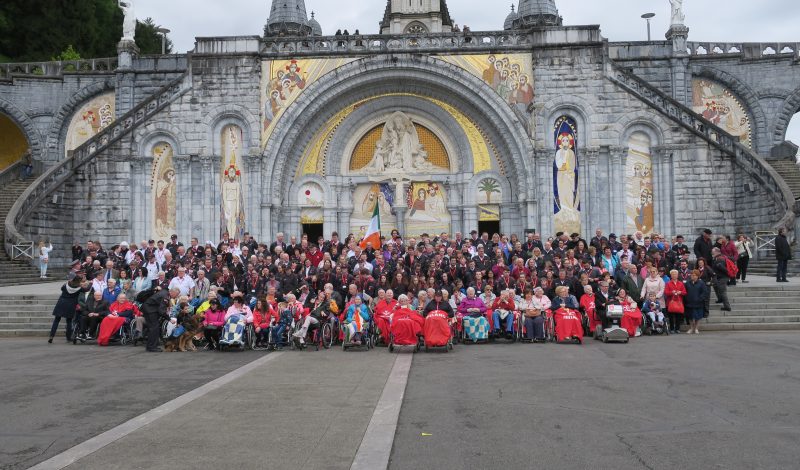 The Order of Malta's 61st international pilgrimage has ended
Led by the Grand Master, Fra' Giacomo Dalla Torre del Tempio di Sanguinetto, members, volunteers and assisted persons from 45 countries on the five continents participated to the pilgrimage, as well as the ten newly elected members of the Sovereign Council.
Like every year on the first weekend in May, some 7400 people, including over 1300 malades, peacefully invaded the Marian sanctuary on the foothills of the Pyrenees for the most important of the Order's pilgrimages.
The Grand Master participated in numerous events, including the Eucharistic procession with the sick to the Sanctuary, the pontifical high mass in the Basilica of St. Pius X celebrated by the Archbishop of New York, Timothy Cardinal Dolan, followed by the angelus in the Grotta of Massabielle, Msgr. Jean Laffitte's meeting with the chaplains and the candlelight Marian procession. Not to mention numerous encounters with members, volunteers and malades, offering each a handshake and a word of encouragement.
When consigning the participation medal to those making the pilgrimage, Fra' Giacomo Dalla Torre del Tempio di Sanguinetto expressed "his thanks to you, dear pilgrims, for your participation, devotion and faith and for the unquenchable 'esprit de corps' of our beloved Order of Malta in this venerated Marian sanctuary. Dear pilgrims, we shall go forward together, enriched by the blessings we receive in this holy shrine to Mary, with renewed energy, hope and the courage to face the challenges ahead of us".
Appointment for everyone in May next year for the 62nd pilgrimage to Lourdes.