42 grants awarded on St John's Day by the Global Fund for Forgotten People to help the most disadvantaged around the world
25/06/2019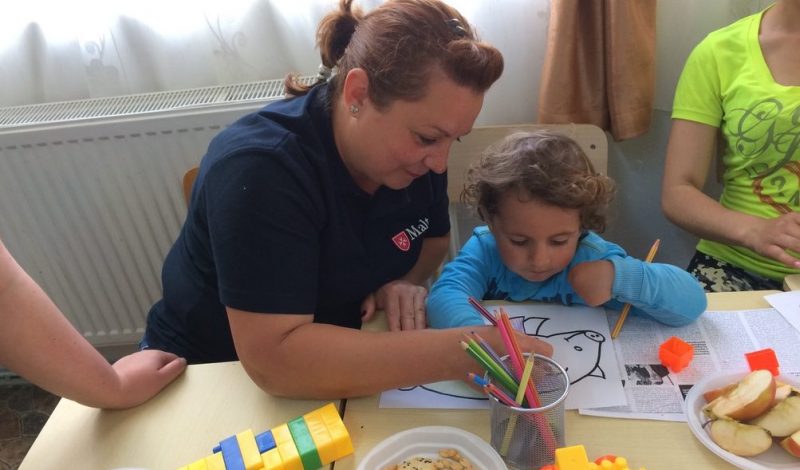 On the occasion of Saint John the Baptist, the patron of the Order of Malta celebrated on 24 June, the Global Fund for Forgotten People (GFFP) – set up with the aim of providing financial support to the many worldwide activities of the Order – reached the number of 42 grants, to date the largest grant cycle ever awarded. The funds will contribute to ease the lives of many people living in dire conditions due to violence in war ridden countries and those most vulnerable living in poverty and desperation.
With an ever-increasing figure linked to human trafficking victims, the Order of Malta has recently opened in Lagos- Nigeria – a safe house for women who have fallen victims of trafficking and in most cases have been exploited for sex. The GFFP supported the renovation and furnishing of the new centre, in cooperation with the Order's Ambassador at large to combat human trafficking based in Nigeria.
The funds awarded this year will bring relief to the many refugees fleeing persecution, wars and poverty: medical and educational services will be provided to displaced families in Thailand as well as in France where psychological support is offered to young refugees who are often placed in unsuitable accommodation and with little access to care.
Disadvantaged children around the world remain a priority of many of the projects run by the Order. The funds awarded will supports a kindergarten for children in need and a socio medical centre for disabled children both managed by the Albanian relief service of the Order of Malta.
With the upcoming summer camps for disabled people taking place in many countries where the Order is active, including the International camp in Germany, the Fund has made sure to provide financial support to the many activities scheduled for the duration of the camp. Likewise, the Fund will contribute supporting several programmes for the elderly and the homeless in various countries including Great Britain, Romania, Cuba.
For more details about the projects funded, please visit the website https://www.forgottenpeople.org/st-johns-day-grant-awards-2019/