Grand Master at St. John Baptist Hospital
27/06/2019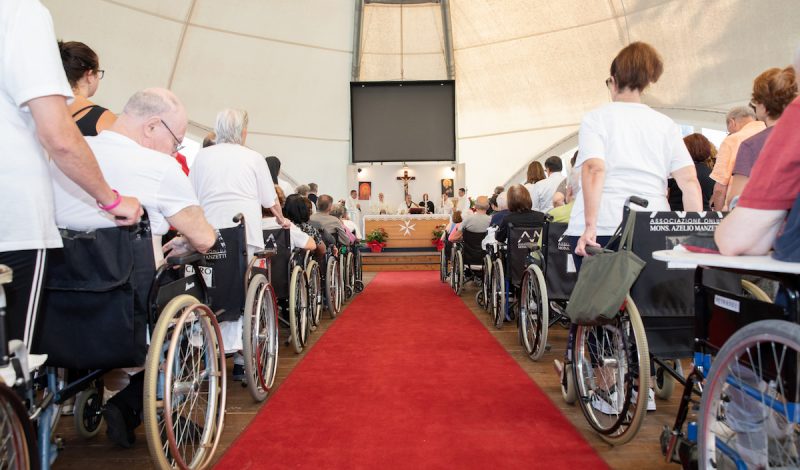 Yesterday, Grand Master Fra' Giacomo Dalla Torre del Tempio di Sanguinetto met patients at the St. John Baptist Hospital in Rome, run by the Order of Malta's Italian Association.
Mass was celebrated by Msgr. Mons. Guido Mazzotta, Head Chaplain of the Grand Priory of Rome, who in his homily recalled how "God takes care of all of us" and "remembering to be merciful, filling our life with meaning". After mass, the Granatieri di Sardegna band offered a concert to the hospital patients.
With the Grand Commander, Fra' Ruy Gonçalo do Valle Peixoto de Villas Boas and the Grand Hospitaller, Dominique de La Rochefoucauld-Montbel, the Grand Master then visited the various wards of the hospital, chatting with some of the patients and their families. He thanked the President of the Italian Association Riccardo Paternò and the medical staff for their constant commitment to the sick.
The St. John Baptist hospital, situated in the Roman district of Magliana, is specialized in neuromotor rehabilitation. One of its most important departments is the reawakening unit, the so-called "Repartino": 15 beds with cutting-edge equipment and therapies, specialized in the recovery of patients with brain trauma coming out of the delicate post-coma stage.