"A Year Combating Social Exclusion and Poverty" Latest Ordre de Malte France report published
28/06/2019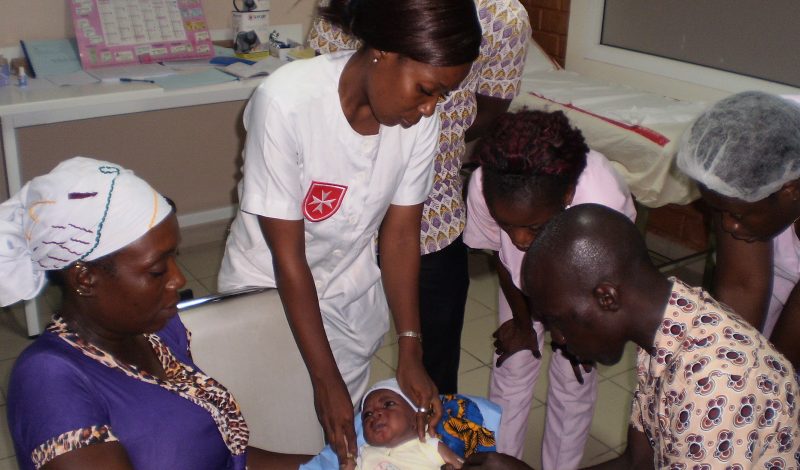 Some 10 thousand assistance interventions performed by over a thousand volunteers helping around 5,500 migrants and refugees. These are some of the figures emerging from the Ordre de Malte France's latest report, recently published on line https://www.rapportannuel.ordredemaltefrance.org/une-annee-en-action/.
An intense year in which assistance for the disabled, the elderly and the homeless has been prioritized in France, as well as many programmes overseas where Ordre de Malte France runs some 15 hospitals and healthcare facilities in some of the poorest countries in the world and offers training courses in the medical, paramedical and first-aid sectors.
In the front line in the fight against leprosy (Hansen's Disease), Ordre de Malte France continues to train African, Vietnamese and Cambodian doctors and nurses to treat those struck by this forgotten disease, that in many poor countries still affects the weaker population segments.
In Cameroon, thanks to an ad-hoc agreement with its Ministry of Interior in 2018, Ordre de Malte France inaugurated a first-aid training centre. In Madagascar it has intensified its efforts to improve health conditions for pregnant women. Ordre de Malte France also continues to support the Holy Family Hospital in Bethlehem, where some 4,500 babies are born every year.
Also important in 2018 was the support for migrants and refugees in France, with projects for labour-market integration, teaching French and administrative and legal assistance.
Last year also marked the tenth anniversary of the Fleuron Saint Michel project, the barge anchored on the banks of the Seine offering hospitality to the homeless and all vulnerable persons. During these years, some 70 percent of those taken on board have managed to enter the labour market and regain their social identity.
There is also a focus on disabled children, with integration and sports programmes offered in Ordre de Malte France's facilities. In addition, assistance programmes for autistic children have recently been launched.