Funeral of Cardinal Paolo Sardi in St. Peter's Basilica
15/07/2019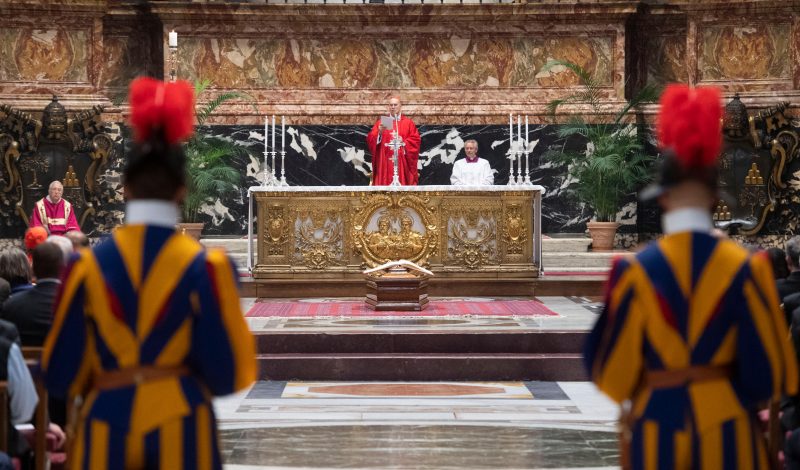 The funeral of Cardinal Paolo Sardi, who died on 13th July aged 84 after a short illness, was celebrated today in St. Peter's Basilica. Attending the mass for the Cardinal Patron Emeritus of the Sovereign Order of Malta were the Grand Master, Fra' Giacomo Dalla Torre del Tempio di Sanguinetto, with the Grand Hospitaller, Dominique de La Rochefoucauld-Montbel, as well as numerous members and volunteers.
After mass, Pope Francis joined the celebrants to preside over the rite of the final commendation and farewell.
The cardinal was a "professor of moral theology" who "contributed to the formulation of the moral teaching of Pope Saint John Paul II," said Cardinal Tarcisio Bertone, Secretary of State Emeritus, in his homily. Referring to Sardi's position as patron of the Sovereign Order of Malta from 2009 to 2014, Cardinal Bertone said that he was "animated by his awareness of the Order of Malta's extraordinary potential for responding appropriately to the many dramatic problems that afflict the world".
On 16th July at 15.30 a mass will be celebrated in the cathedral of Aqui attended by family members and the Order's members and volunteers. The cardinal will then be buried in Ricaldone, in the province of Alessandria, where he was born on 1st September 1934.