Welcome to Munich: open doors for medical care for people without health insurance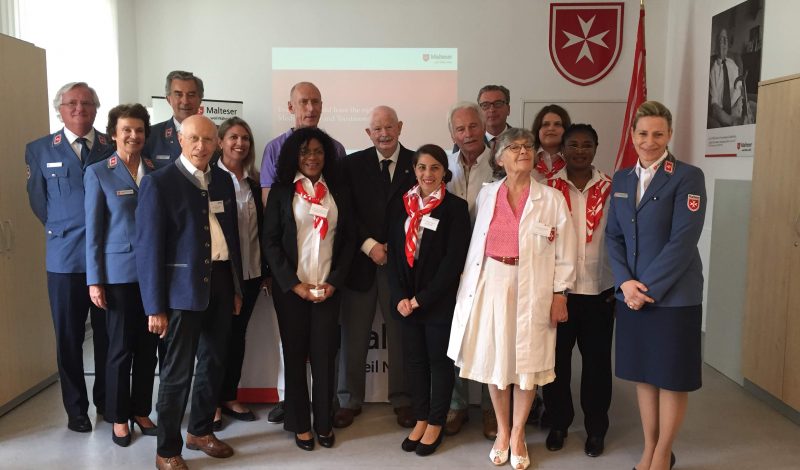 An increasing number of people do not enjoy health insurance, even in Germany. We're not only talking about migrants or those without a valid residence permit, but also students, pensioners, or the self-employed, as well as numerous children whose parents don't have health coverage.
For this reason Malteser Hilfsdienst, the Order of Malta's volunteer corps in Germany, has set up a reception centre in Munich where doctors offer medical examinations and emergency medicine for diseases, accidents and pregnancies, supported by the Order of Malta's social workers. In 2018 alone some 800 patients were treated by the doctors of MMM (Malteser Medizin Muenchen), situated near the centre of the Bavarian capital. The services most requested, besides general medicine, were dentistry, paediatrics and gynaecology.
The medical care centre – visited by Grand Master Fra' Giacomo Dalla Torre del Tempio di Sanguinetto when he was in Germany for the Ettal International Summer Camp in August – has 30 doctors, dentists, dental assistants and social workers. Fra' Giacomo expressed his great admiration and gratitude to these volunteers.
The centre has also organised a translation service, in particular for Romanian and Bulgarian. In 2018, 76% of patients came from outside Germany, especially from eastern Europe, and only 16% were native Germans Again in 2018, more men than women attended the centre and the majority of patients were aged between 18 and 40 years, whereas minors accounted for 11%.