Farewell of Diplomatic Corps Doyen, Ambassador of Ukraine, Tetiana Izhevska
11/09/2019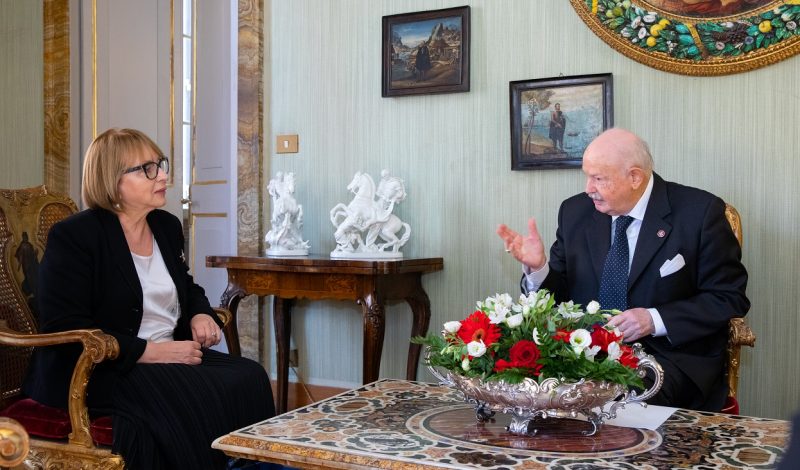 After ten years of intense and profitable cooperation, Grand Master Fra' Giacomo Dalla Torre del Tempio di Sanguinetto today received the farewell visit of Her Excellency Tetiana Izhevska, Ambassador of Ukraine to the Order of Malta and Doyen of the Diplomatic Corps accredited to the Order.
The Grand Master thanked Ambassador Izhevska – who in 2009 was the first ambassador of Ukraine to the Order following the launch of diplomatic relations with Kiev that year – "for her commitment and constant presence that has marked these ten years of collaboration and friendship". A decade for which the Order of Malta – which last June signed an agreement with the Ukrainian government to strengthen humanitarian cooperation – has dedicated a commemorative book on the medical and social activities carried out in the country.
The farewell ceremony, attended by Ambassador Stefano Ronca, Secretary General of Foreign Affairs, ended with an exchange of gifts.
The Ambassador of Cameroon, Antoine Zanga, assumes the role of Dean of the Diplomatic Corps accredited to the Sovereign Order of Malta.