Hungarian Association Renews its Headquarters
04/10/2019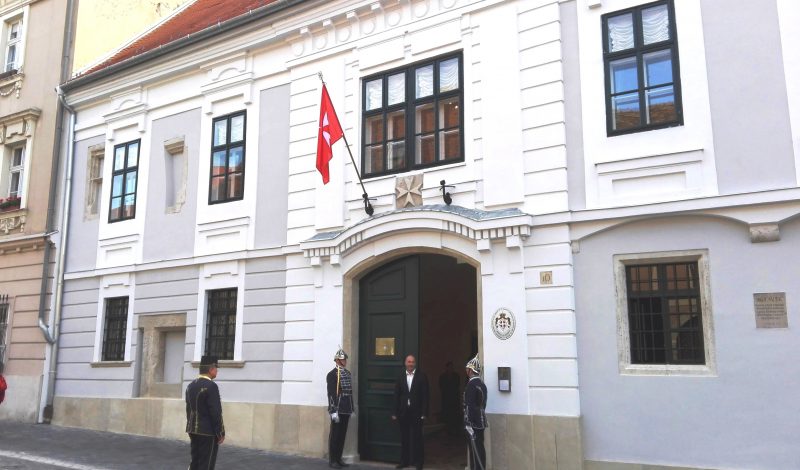 On 24th September the Monastery of Buda, seat of the Order of Malta's Hungarian Association, was reopened. The renovation took two years and a new chapel and more space for communal activities were created.
Kristóf Szabadhegÿ, president of the Association, greeted the numerous guests who included the Hungarian Deputy Prime Minister Zsolt Semjén, the Order of Malta's current ambassador to Hungary, Imre Ugron, with his predecessor Michael Habsburg-Lothringen, Msgr. Imre Kozma, president and founder of the Order of Malta's Hungarian assistance service, and numerous members.
"I'm convinced that the renovation of the monastery will be a milestone for the Order. During the Hungarian Association's 90 years of existence, each generation has faced new challenges," asserted Kristóf Szabadhegÿ. The tragedy of World War II forced most of the Order's members to emigrate, whilst the few who remained were persecuted and the headquarters on Via Fortuna was destroyed.
"The restored monastery represents the centre of our association, which is steadily growing, and constitutes the heart of the spiritual life of the Order's members," the president said.
The monastery was blessed by Ferenc Cserháti, auxiliary bishop of Esztergom-Budapest, entrusted with the pastoral care of Hungarian members. The chapel will be consecrated on 13th October next.