Malteser International in Kenya scourged by rain and floods
10/12/2019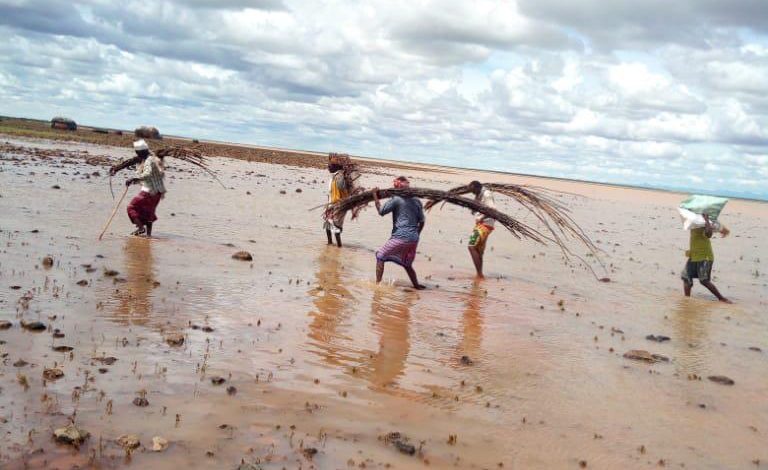 120 people have lost their lives in recent weeks due to the severe storms in Kenya. After months of drought, the heavy rains have caused flash flooding, landslides and mudslides in many regions. Overall, 160,000 people have been affected by the emergency and 18,000 have had to leave their homes.
"The parched earth can't absorb the water and the floods sweep away houses, animals and cultivated land; the roads are destroyed and rescuers find it difficult to reach people in need," said Martin Schömburg, country coordinator for Malteser International, the Order of Malta' international relief agency. "It's therefore essential to provide assistance as fast as possible."
To improve the situation of the local community, "our staff has distributed cash so that 570 families can purchase food and other essential goods." Moreover, to prevent diseases, Malteser International is trying to ensure there is clean drinking water and is providing supplementary food for children and pregnant women.
Some counties, such as Mombasa on the coast, have recorded an almost 300% increase in rainfall over average figures for this period, and others such as Lamu, Malindi, Wajir, Narok and Mandera over 200%. This above-average rainfall is linked to the weather phenomenon called the "Indian El Niño", causing the up to 2 degree difference in water temperature between the western and eastern Indian Ocean. Like El Nino in the Pacific Ocean, this difference makes the water evaporate and transforms it into torrential rain.
"Because of the long period of drought many families, especially in the north of the country, can now only manage one meal a day. The situation has now become even worse since the floods have destroyed crops and killed farm animals, with the consequent increase in malnutrition." Besides, explains Schömburg, "the stagnant water enhances the risk of diarrhoeal diseases such as cholera".
According to the UN, 3.1 million people in Kenya are already suffering from severe food shortages.