Grand Master's Christmas greetings at St. John Baptist Hospital in Rome
20/12/2019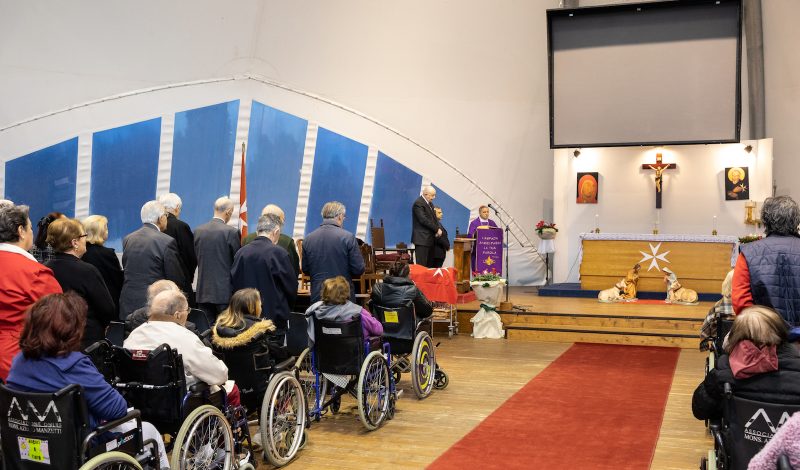 For the Christmas festivities, Grand Master Fra' Giacomo Dalla Torre del Tempio di Sanguinetto, accompanied by Grand Hospitaller Dominique de La Rochefoucauld-Montbel and by Fra' Roberto Viazzo, member of the Sovereign Council, visited St. John Baptist Hospital, the long-term care facility run by the Order of Malta's Italian Association in Rome.
The Grand Master's visit started with mass celebrated by Cardinal Angelo Becciu, the Pope's Special Delegate to the Order of Malta. After mass, the Granatieri di Sardegna band gave a concert for the hospital patients. Accompanied by the President of the Italian Association Riccardo Paternò, Fra' Giacomo Dalla Torre then did a round of the wards to express his greetings and gratitude to the medical staff and to give words of encouragement and solidarity to the patients and their families.
St. John Baptist hospital is specialised in neuromotor rehabilitation and has recently inaugurated a new day hospital inside the facility.
With this visit to the Order of Malta's Roman medical facility, the Grand Master symbolically expressed his closeness to all the people the Order of Malta assists around the world, thanks to the industriousness of its members, volunteers and health personnel.