Leprosy, a disease surrounded by poverty, ignorance and shame
20/01/2020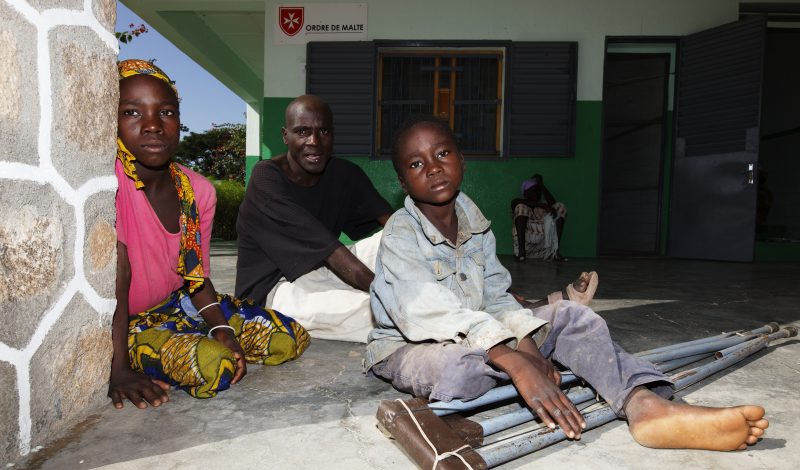 67th World Leprosy day is celebrated on 24th, 25th and 26th January
Hansen's disease, more commonly known as leprosy, still exists and causes suffering, social exclusion and death in over 150 countries. This is why it is still absolutely necessary to continue to fight this disease and the prejudice surrounding it.
The 67th World Leprosy day is celebrated on 24th, 25th and 26th January, an important occasion for helping the over 3 million people (according to World Health Organization estimates) worldwide who still have the disabilities caused by this disease of poverty that "licks the skin and bites the nerves". And every year over 200,000 new cases are detected.
Hansen's disease affects isolated communities or those distant from medical facilities. Stigmatized, leprosy victims also suffer social exclusion.
Leprosy mainly attacks the skin, the eyes and the nerves of the hands and feet. If not detected in time, it risks becoming a permanent disability. This is why early diagnosis is fundamental in helping to prevent the disease spreading in the body and in society. Every year, some 30 thousand people are treated.
For decades at the forefront in combating this disease, Order of Malta in France and the Ciomal Foundation (Order of Malta International Campaign against Leprosy), are helping to prevent the poorest communities in the world from being left to their fate. Every year, on World Leprosy Day they launch a fund-raising initiative to finance diagnosis and treatment, as well as the reintegration of cured patients and the training of medical staff. Ordre de Malte France teams are present in 11 countries and every year some 30 thousand people are treated for leprosy and its complications. Over the past 50 years, as many as 500 African, French, Vietnamese and Cambodian doctors have been trained.
On these days, Ordre de Malte France volunteers will be in the French streets and squares to raise funds for new awareness campaigns and for scientific research.
(It is also possible to contribute online: https://www.ordredemaltefrance.org/campagnes/journee-mondiale-des-lepreux.html )